Talking about Connections with DCMS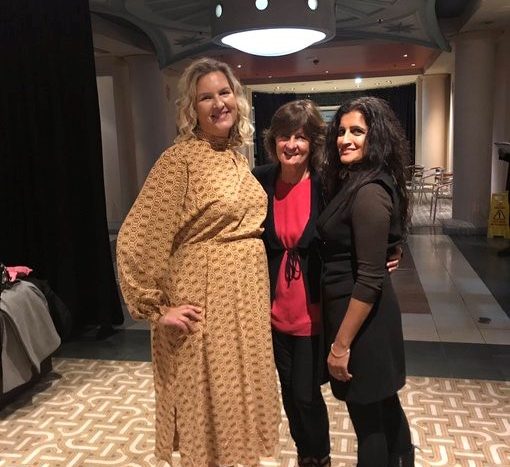 Yesterday, I spoke at the Department for Digital, Culture, Media & Sport staff conference at Alexandra Palace. It was almost a homecoming moment, having been Director of Strategy and Communication for DCMS some years ago – but this time I was back as Chief Executive of Radiocentre.
With the theme of the day 'Connections', I was delighted to talk about the power of radio to connect people and to strengthen well-being. Five years ago, when I joined Radiocentre, I wanted to know what role we could play in leading the industry on diversity and well-being issues.
The answer to that critical question is this: a business is only as good as its people. To grow a successful radio business, you need several things that we've worked to support, like a level playing field in regulation and good infrastructure. But most of all, you need great people from a variety of backgrounds.
More voices, from more places, leads to more varied content. That's as true for radio as it is for any other medium, and in the creative industries, we're all competing for audiences. A diversity of voices also leads to a more highly motivated workforce, who in turn produce great creative output – and audiences respond to that. 
It's encouraging that the Government is taking well-being issues seriously, providing platforms to a broad range of speakers that offer unique perspectives on bettering their respective organisations and society in general.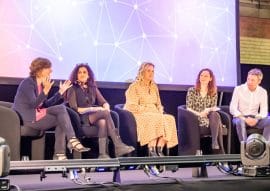 I was joined on stage by the wonderful Sylvia Mac (Founder of Love Disfigure) and Manjit K Gill (CEO of Binti), who represent really important organisations that tackle serious mental health issues head on by respectively addressing the stigma suffered by burn victims and helping to provide girls around the world with menstrual dignity.
Commercial radio produces a great range of content, not least through its smaller stations, many of which have niche audiences. Understandably, these stations aren't recorded by Ofcom in their annual report, which is why we produced our Tuning In to Diversity report, cataloguing the work these broadcasters do for their listeners and their communities. Commercial radio is particularly proud of its success with black, Asian and minority ethnic (BAME) audiences, reaching 62% of this audience.
There is still more work to do, but we are changing.
Although commercial radio competes furiously with the BBC on content, we work with them on industry wide issues like this. Radio needs to be a welcoming, accessible medium for prospective talent across the spectrum. There was a brilliant example last week as we hosted our fifth – and first outside London – radio masterclass for BAME young people. Together with Creative Access, we are working to open up the creative industries to the broadest range of young talent, including a renewed focus on social mobility. It was inspiring to see an audience respond to such a diverse array of talent on stage, with insightful questions asked of panellists including BBC 5 Live's Dotun Adebayo and KISS FM's Swarzy. If that audience is anything to go by, radio broadcasting is in safe hands.
Speaking of a highly motivated workforce – nothing burns out a team and stifles creativity more than failing to look after mental health, and it's another area where radio is industry is doing a lot of work. The Mental Health Minute exploits radio's unique properties of being simultaneously intimate, yet part of something collective. With Heads Together, this year for the second time we've simultaneously broadcast one minute of audio across the whole of the UK, across 500 BBC, community and commercial radio stations to more than 20 million people, encouraging people to consider their mental health, and the mental health of others, ultimately helping to break down the stigma surrounding the topic.
Discussions about mental health are much more frequent now, and commercial radio is a big part of the change, with initiatives like Bauer's Where's Your Head At? campaign leading the way.
As I told the room at Alexandra Palace: Constant reinvention, and giving people something to be proud of beyond commercial gain, leads to better team working and improves mental health. Oh and by the way, it's good business too.