Diversity in Commercial Radio
Commercial radio's mix of music, news, travel and local information is listened to by 35 million people each week.  With such a diverse audience it is important to understand the make-up of our industry.
In their 2015 Employment Survey the sector skills body Creative Skillset found that across the whole radio industry 46% employees are women and BAME employees make up 9%.  This compares to 10.9% BAME employees in the rest of the UK workforce.
There is recognition from the commercial radio sector that more could be done to encourage greater diversity within our industry.  Radiocentre is helping to drive this positive change.
Radiocentre has been working with Creative Access to try and improve representation of young people from BAME backgrounds. In early 2016 we joined forces with the BBC to co-host a Radio Masterclass for Creative Access interns who are looking to start careers in the Creative Industries.
Building on the success of the first Radio Masterclass, Radiocentre and the BBC will hold a second Radio Masterclass in summer 2017. The diversity of output is important and specialist music stations now play a bigger role than ever in making available an unprecedented volume and breadth tracks with choice from dedicated Asian stations like Sunrise and Panjab Radio to London Greek Radio and Capital XTRA.
Employers Network for Equality & Inclusion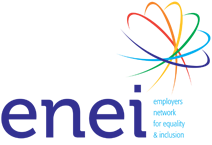 Radiocentre is a member of the Employers Network for Equality & Inclusion (ENEI) and will work with them in order to provide an industry strategy and charter, along with best practice materials for our members.
Monitoring
In 2016 Ofcom launched its Diversity in Broadcasting monitoring programme. We expect Ofcom to begin monitoring the commercial radio industry towards the end of 2017 and will be working with our members ahead of this on the exact details of the programme. As part of the initiative Ofcom has published an online diversity and equality toolkit.
This page will be updated as soon as more information is available from Ofcom.