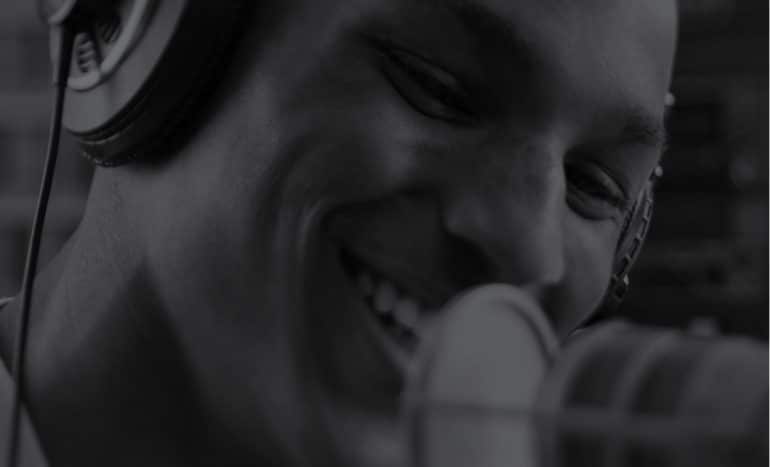 Overview
Tuning in to Diversity highlights the diversity of the commercial radio industry and seeks to complement Ofcom's survey of diversity in the UK radio industry (expected late July 2019). Read more about the launch here.
The report (here) details initiatives undertaken by the industry and also draws on data from some of the smaller radio stations that may be overlooked due to its focus on larger broadcasters.
It provides examples of work by small specialist stations like Panjab Radio, Mi-Soul, London Greek Radio, Sabras Radio and Sunrise Radio in their local community and a snapshot the diversity of these stations. Unsurprisingly, it found that these stations have some of the highest levels of workforce diversity within the industry, with many reporting ethnic diversity well above 90%.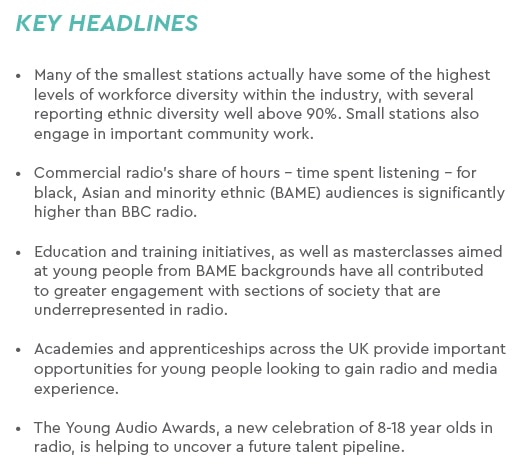 Small stations, big on diversity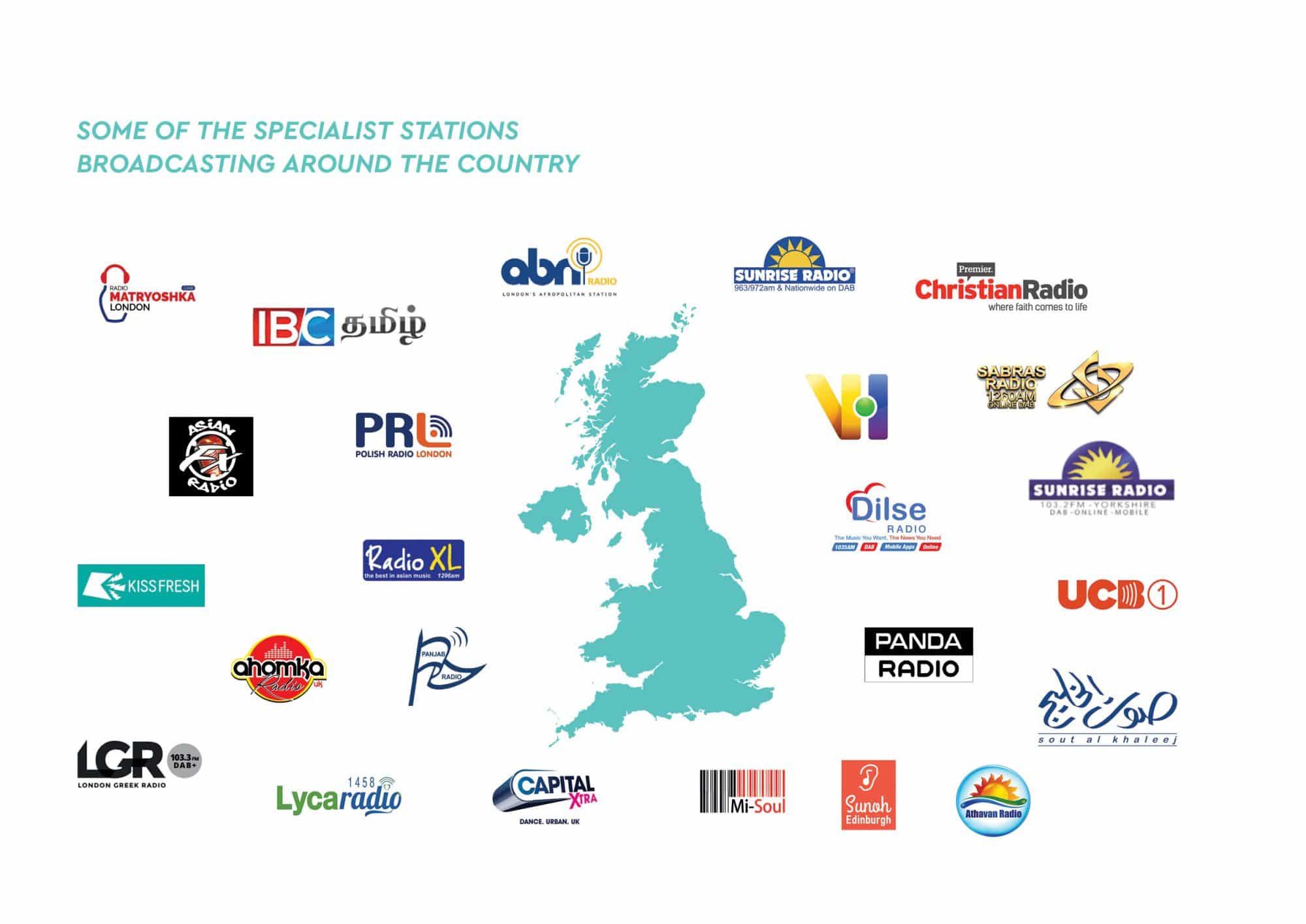 Diverse audiences
In terms of reaching a diverse audience, commercial radio performs strongly, particularly when compared to the BBC.
For example, our sector reaches 62% of black, Asian and minority ethnic (BAME) listeners, compared to a 44% reach by BBC services. We also reach 66% of listeners considered to be in a lower socio-economic classification (C2DE), with only 54% reached by the BBC.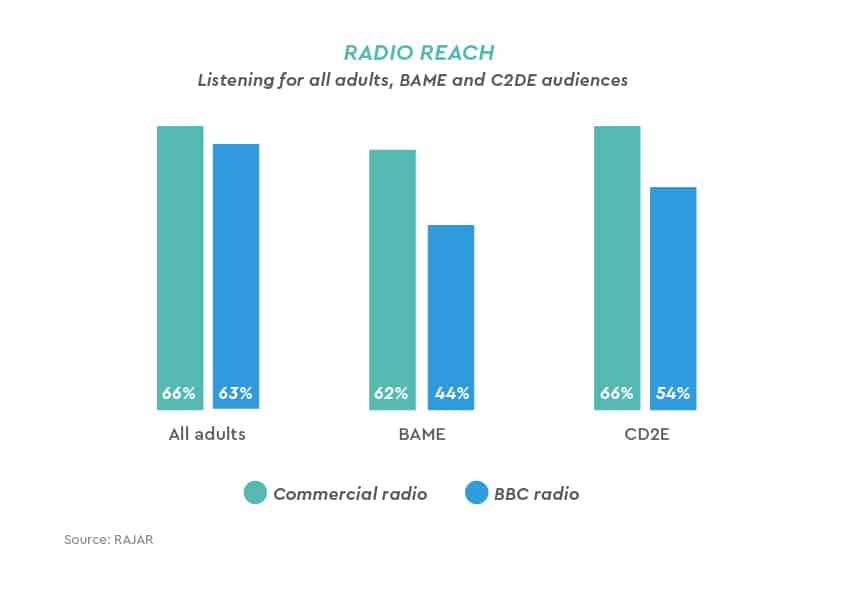 The share of hours – or time spent listening – is also an important measure for radio as demonstrated in the chart below. While overall (for all adults) share of hours is 51% at the BBC, compared to 46% at commercial radio, for BAME audiences it is a different picture. For the BBC share of hours for BAME listeners is 37% yet for commercial radio it is 57%.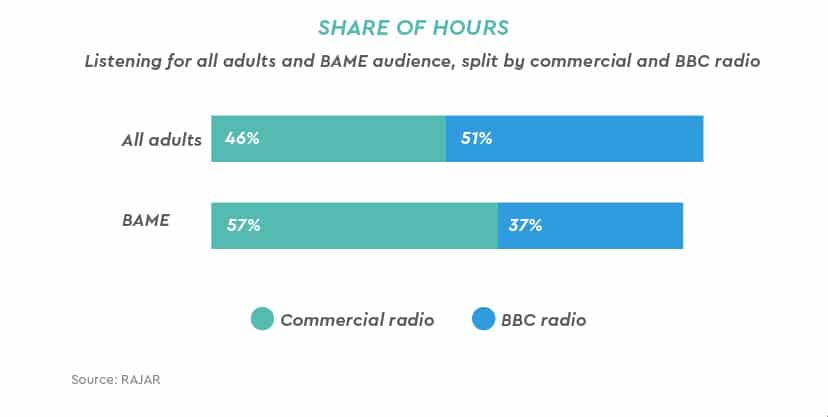 Report
Download Tuning In to Diversity here.