Radiocentre urges Ofcom to ensure BBC regulation reflects Royal Charter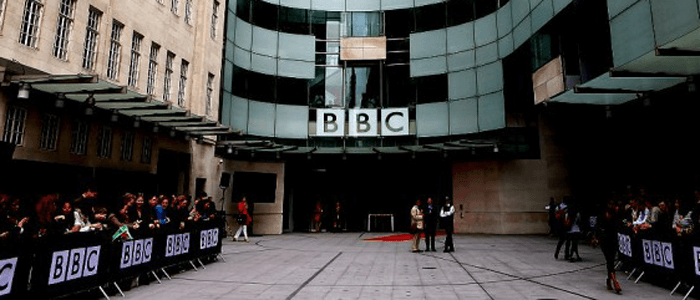 New requirements for holding BBC services to account as outlined in the BBC Royal Charter and Framework Agreement 2016 risk being undermined if Ofcom does not take the opportunity to strengthen the proposals in the draft Operating Licence for the BBC, according to Radiocentre, the industry body for commercial radio.
The BBC's Royal Charter and Framework Agreement was approved by Parliament in October 2016 and published by DCMS in December 2016.  Determining how the BBC will operate for the next 11 years, it introduced a new form of governance for the BBC, giving responsibility to Ofcom as external regulator and instructing a new BBC Unitary Board to have oversight of the organisation's operation.
The Charter and Framework Agreement contain specific references to both retaining existing conditions on services, as well as considering areas where conditions could be increased*, with the aim of supporting a broader range of choice for audiences and ensuring a healthy and diverse media industry.
In radio the Charter and Framework Agreement also require Ofcom to examine the case for clearer age targets for mainstream radio services, support for UK talent, news, information, current affairs, social action and broader sports coverage**.
Ofcom's draft new Operating Licence appears to be proposing fewer conditions for BBC radio services than previously required by the BBC Trust.  In particular:
a 36% reduction in the number regulatory conditions (38 instead of 59) for BBC network radio
where current quotas have been increased, BBC services are already exceeding these new targets, so listeners will not notice a difference
there is no strengthening of target audience requirements and the broader requirements of the old service licences are not included.
The BBC's Annual Plan for 2017/18 published in draft on 18 July does not appear to make additional commitments to address this gap.
Radiocentre CEO Siobhan Kenny said:
'The BBC provides some fantastic radio content, which it can do partly because of its scale and its guaranteed funding. 
'As a result of these advantages, it is acknowledged that the BBC is regulated in a different way to other broadcasters, with obligations to deliver broader public service goals, with a distinctive flavour, in addition to mainstream output.  Listeners deserve the widest possible choice and it is not clear that the current proposals will deliver that.
'Government and Parliament agreed in drawing up the new Royal Charter and Framework Agreement that the intention was to reinforce BBC accountability and strengthen regulation in order to produce distinctive BBC services, changes which were presumably not envisaged to result in fewer measures against which to hold the BBC to account.
'Stakeholders have submitted their thoughts on the draft Operating Licence – and the BBC has published its Annual Plan.  We hope that Ofcom will take the opportunity to strengthen its proposals in line with the requirements of the Royal Charter and the Framework Agreement.'
ENDS
For further information, contact Francesca Lewis on 07976 968936 or francesca.lewis@radiocentre.org
NOTES TO EDITORS
A full copy of the Radiocentre response to the Ofcom consultation is available here (and annex comparing the regulatory requirements on BBC radio now and in future is available here).
Relevant extracts from BBC Charter and Agreement below.
 *BBC Framework Agreement, Schedule 2, Section 2 (1) states:
In imposing the regulatory conditions in the first Operating Licence, Ofcom must seek to increase the current requirements on the BBC as a whole to secure the provision of more distinctive output and services. In particular, Ofcom must- 
(a) have a presumption against removing any of the current requirements which would result in the provision of less distinctive output and services; 
(b) consider the case for increasing the current requirements in areas where the BBC has exceeded those requirements or where this would support the provision of distinctive output and services;
 ** BBC Framework Agreement, Schedule 2, Section 2 (3) states:
 in relation to radio services, Ofcom must have particular regard to the desirability of setting or changing requirements-
(a) to improve focus on promoting UK talent, particularly new UK acts, on Radio 1 and Radio 2;
(b) to ensure Radio 1 and Radio 2 music output in particular is more distinct from those of other broadcasters, taking into account number of plays not just size of playlist at both peak listening and other times;
(c) to increase the amount of news, information, current affairs and social action issues on Radio 1 and Radio 2, particularly at peak listening time; and
(d) to broaden sports coverage, to better support sports which currently receive less broadcast coverage.
 Section 2 (4) states:
 In complying with paragraph 1(1) in relation to radio services, Ofcom must consider the case for clearer average age targets for the mainstream radio services.