Radio Bite: Three tips to get through to the next moment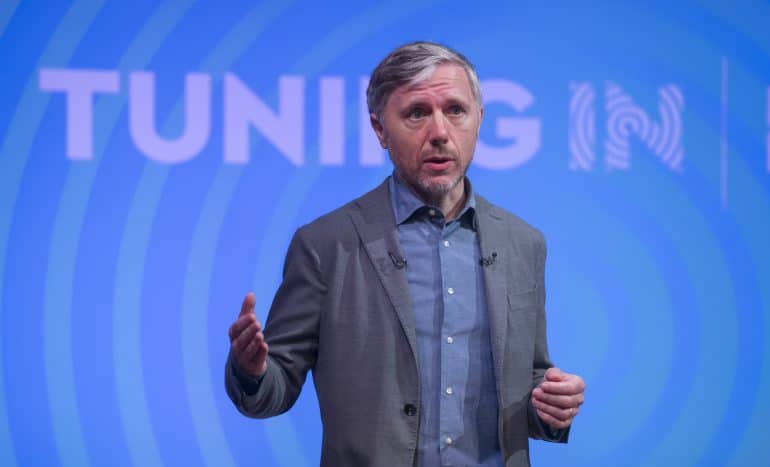 Radio is a powerful and often underused platform for advertisers. During these unprecedented times our Radio Bites series will give compelling reasons for brands to continue to be heard on the airwaves and why consumers will be listening.
With continuing uncertainty in our lives, author and creative strategist Ian Leslie's talk at Tuning In: Back to Business is more relevant than ever.
His three mindset rules included advice for both individuals and advertisers on how they can use curiosity and conflict to get through this moment and to survive and thrive beyond the very strange times we find ourselves in.
Think beyond the moment you're in
With everyone (still) talking about the pandemic, this focus on the 'now' encourages us to magnify the importance of this moment, and forget about the longer term. This is also why brands cut spend during a downturn, despite maintaining having a proven effect on building share of voice. But as Ian pointed out, media becomes cheaper at the same time – and as our previous Bites have shown, radio can help you get more bang for your buck when you need it most. Now could be the time to focus on brand equity, and creating branded memories for your consumers while investing in cheaper media.
The coronavirus crisis is "pulling us at a very uncomfortable rate fast into the future" according to Ian, as trends and patterns that were already unfolding are being spend up – like the rise of online shopping, as seen in a previous Bite. Which is why it's so important to be curious and ask big questions about what everything you thought you knew: about your audience, your messages, and even your media mix. For one thing, adding radio to your mix is proven to boost ad awareness, brand consideration and online browsing, as we've explored in a previous Bite.
Ian's final mindset rule was advice to encourage debate when decisions are being made, as it either proves a decision was the wrong one, or strengthens its arguments more – by making sure it's "fleshed out and detailed". Ian suggested that people avoid conflict because they're worried about hurt feelings and rocking the boat, but in times of stress or unique pressure, like now, it can be even more important that we're making the right decisions, and often quickly. He also referred to teams he's spoken to, like mountaineers and astronauts, who are also emotionally closer because they have a culture of open disagreement – another benefit at a time when we might be feeling distanced from our colleagues. So whether you're discussing a campaign's media mix, or when you'll next see your work mates, don't be afraid to speak up.
Watch Ian Leslie's Tuning In: Back to Business talk below: