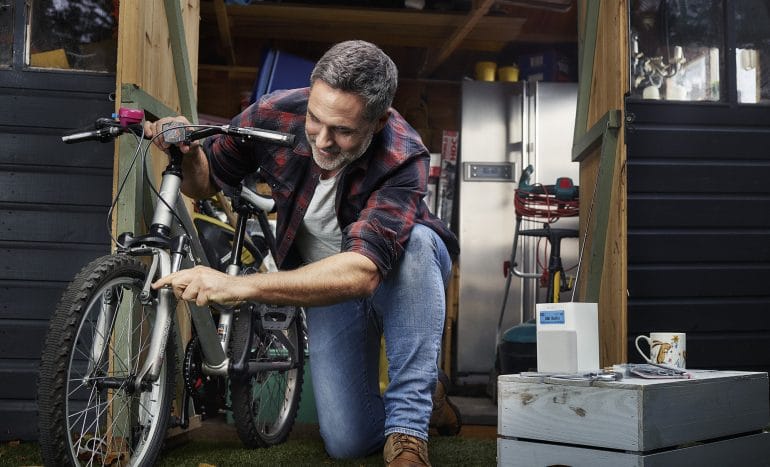 Radio is a powerful and often underutilised platform for advertisers. During these unprecedented times, our Radio Bites series will give compelling reasons for brands to continue to be heard on the airwaves and why consumers will be listening.
In times of uncertainty, advertisers may understandably be looking into how they can achieve their usual results with less investment. Re-evaluating the media mix to make it more efficient could be the solution.
As our new Rescue Remedy paper points out, radio is known for being able to boost a range of metrics, including short-term ROI. It's also highly responsive, so you can respond quickly to current events and go from brief to broadcast very quickly. 
When used as part of a wider media mix, radio is proven to boost advertising effects, with ad awareness up 55%, brand consideration rising 31%, and browsing the brand online increasing 52%.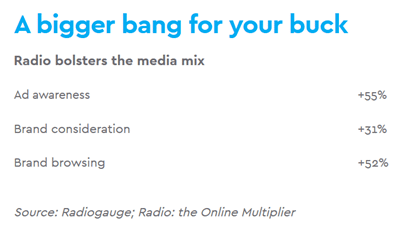 If you are looking for a way to get a head start and make your advertising more efficient, quickly and cost effectively you can see below that for every pound spent on radio you will be buying at least twice as much audience as in any other medium.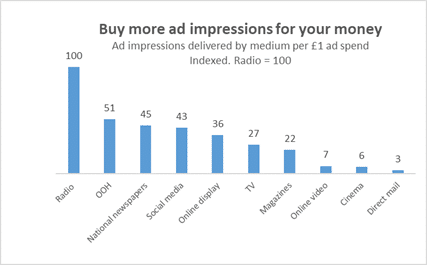 If you want to explore how using radio in your media mix can help benefit your campaign then check out our Radio Effectiveness Analyser tool to predict the uplift radio will have alongside other media.