Matt Payton on UK commercial radio's public value
|
COVID-19 RADIOCENTRE NEWS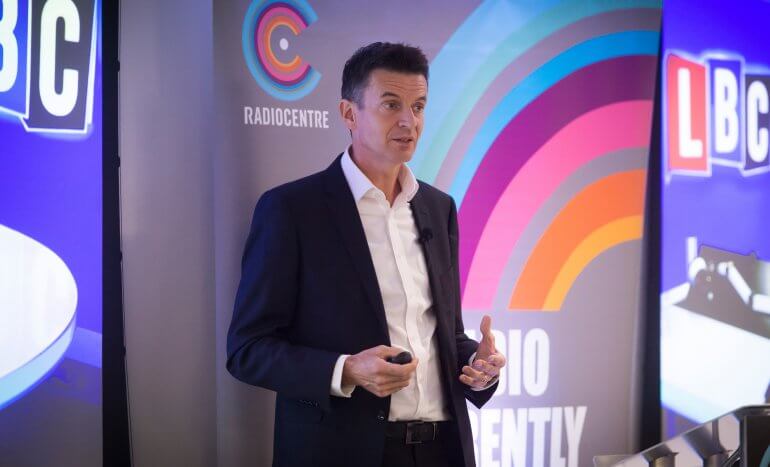 Radiocentre's Director of External Affairs Matt Payton spoke to the Radiodays Denmark conference last week to provide an overview of the important public value role played by UK broadcasters.
On average there's over 13 hours of public service content a week on commercial radio stations, reaching a diverse audience of listeners | @matt_payton pic.twitter.com/anoElF97VO

— Radiocentre (@Radiocentre) January 29, 2021
In his session to hundreds of radio professionals from across Europe, Matt underscored how commercial radio went above and beyond during the pandemic, providing uninterrupted news and investing more time and resource in informing listeners. Examples of the significant contributions made by stations during Covid-19 are covered in Radiocentre's A Force for Good research. Matt also explored the ways in which commercial radio news connects with different types of listeners.
Commercial radio stations broadcast 25% more news bulletins for 28% longer during the pandemic.@matt_payton | @AEReurope | @rddk2020 pic.twitter.com/wsUdtWaceZ

— Radiocentre (@Radiocentre) February 1, 2021
Commenting, Matt Payton said: "The UK commercial radio sector has an strong story to tell when it comes to delivering important public value. In 2020 we produced two reports that focus on how stations reacted to the pandemic, as well as the strengths of radio to connect with audiences other media struggle to reach. It's great to have the opportunity to share the success stories of stations from across the country with our radio colleagues in Europe."
Watch Matt launch Beyond the Bubble at the Tuning In: Breaking out of the Bubble conference held in December 2020.
Find out more: Beyond the Bubble and A Force for Good