Steve McGoldrick
8 November 2023
We're Still Lovin' It: Celebrating 20 Years of McDonald's iconic audio branding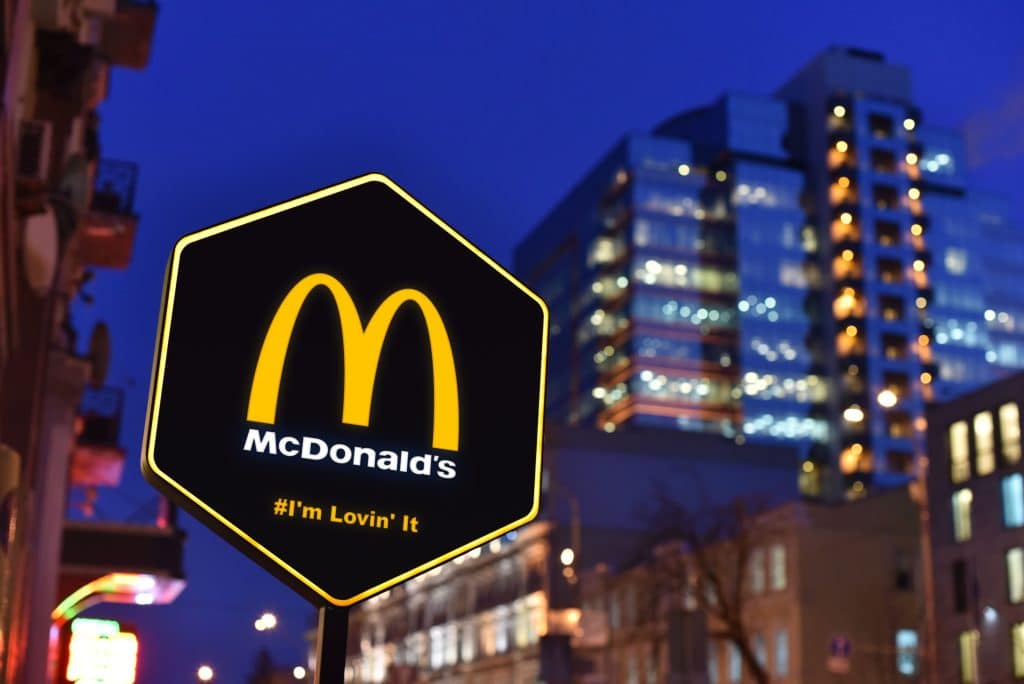 Two decades since the fast-food brand launched its world-famous sonic branding, we explore the reasons for its lasting success and the takeaways for other advertisers
The birth of 'I'm Lovin' It'
At the turn of the century, McDonald's was facing serious challenges. Competitors like Burger King and Wendy's had dragged it into a vicious price war in its most important market, the US. Its stock price at a seven-year low, the brand had to address questions on service, the quality of its offerings, and a lack of innovation in its menu.
'I'm Lovin' It', their first ever unified global campaign, was a strategic response to these challenges. Launched in 2003, it needed to work in every language. It needed to connect with consumers all over the world. McDonald's realised sonic branding would be key to cut through across all territories and catch on.
There is beauty in the simplicity of 'I'm Lovin' It'. There are just five notes behind the now world-famous 'ba-da-ba-ba-baaa' that precedes the slogan. When the tag line hits, the harmony between the text and the music is so strong that you can hear the audio in your head just by reading the words "I'm Lovin' It." Both the melody and message are joyful and satisfying, not unlike a trip to McDonald's some might say.
They're Keepin' It
Many marketers fall into the trap of canning perfectly good brand assets in favour of creating something new. But, as shown by research from our friends over at System1, we know that ad wear out happens quicker to the teams that created them than the general public, to whom brands mostly form a relatively small part of their existence. Ultimately, it's usually not only cheaper but far more effective to make the most of the assets audiences have already established a connection with.
That's not to say you need to stick with exactly the same audio though. 'I'm Lovin' It' has come a long way in the last two decades, with numerous adaptations and reinterpretations to keep it fresh and relevant.
Maybe you've noticed some, like this beat box version:
Or this horn/klaxon mix:
Brand benefits
McDonald's have cleverly recognised the benefits of consistent audio, some of the most powerful being:
Emotional Connection: Sonic branding allows companies to create a deeper emotional connection with their customers. As we found in our Strike A Chord research, music triggers powerful memories and emotions which amplify brand effects, especially when used consistently.
Instant Recognition: Sonic branding ensures that a brand is instantly recognisable, even without visual cues. Just like seeing the golden arches, hearing the 'I'm Lovin' It' sonic immediately brings McDonald's to mind. With audiovisual advertising, getting audio branding right is especially important because, as recent Thinkbox research showed, auditory attention is more resilient to distraction than visual attention. Audio can cut through in busy environments like front rooms, where home sharers congregate and many screens are on the go.
Brand Trust: When a brand uses sonic branding effectively, it can create a strong sense of loyalty among customers. The familiarity and positive associations with the sound contribute to a feeling of trust and reliability. The Listen Up! study we recently launched with System1 reinforced the importance of brand fluency (recognition) for a wide range of business effects, including doubling brand trust uplifts.
Fast forward 20 years and the 'I'm Lovin' It' sonic is still delighting listeners and conjuring up visions of delicious comfort food.
Want your very own 'I'm Lovin' it'?
If you're looking for audio branding inspiration for your organisation, check out our Brand Music Navigator tool. Choose the 'think' and 'feel' objectives of your marketing and get inspiration from songs selected to match your brand's goals. We hope it'll give you an objective framework and language to explore how music can be linked to your brand more strategically.
And finally, make sure that audio channels are in the mix. Our study Radio: The Brand Multiplier showed how, when included, audio advertising significantly increases the effects of brand campaigns over audio-visual alone. Sounds good to us.
Steve McGoldrick is Head of Marketing at Radiocentre