The nominees to find the next radio star have been revealed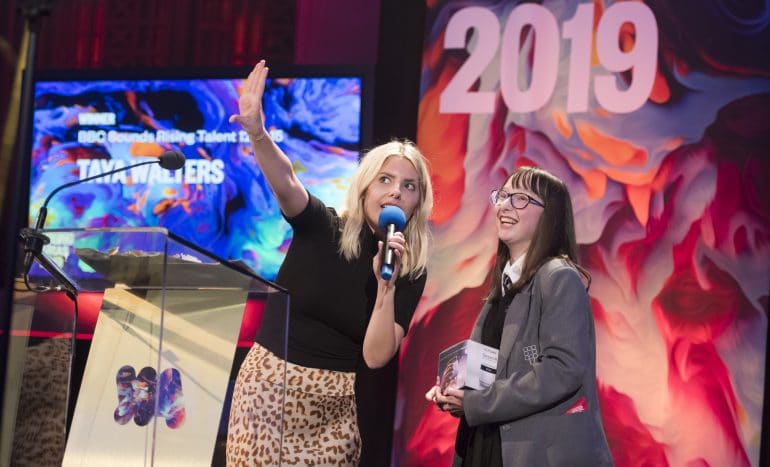 The search has narrowed to find radio and podcast stars of the future.
The Young Audio Awards, the "Oscars" of radio and audio for under 18s, celebrate amazing young talent across the UK has seen hundreds of kids and schools get involved this year, and the nominees are in.
Announced live on the Fun Kids breakfast show, those up for the gongs come from all across the country including Glasgow, Torbay and Leeds. There's all sorts of categories including Rising Talent, School Station of the Year and Best Podcast.
Those nominated have the chance to win some pretty cool prizes including: a show on national radio, mentorship with big radio presenters and even a new radio studio for a lucky school. The Young Audio Awards ceremony will see the industry's biggest names hand out awards, including Greg James plus there will be a performance from a huge surprise music star. The ceremony will be on March 27 at the iconic BBC Radio Theatre, hosted by the award's ambassadors Matt Edmondson and Mollie King, from BBC Radio 1, and KISS FM's Swarzy and Tyler West.
The judging panel, which comprises experts from across the radio and audio industries, including those who work behind the scenes and on-air talent, were looking for passion, enthusiasm, and in-depth knowledge from entrants, as well as skills including script writing, presenting, news-gathering, and editing and producing. Awards will also be given out for educational and technical achievements.
 The full list of nominees is below:
BBC Sounds Rising Talent Award (8-11)
DAISY LLOYD
INARAH ALI
WILLIAM UGWUNZE
BBC Sounds Rising Talent Award (12-15)
FINN BOYES
TIA BRADY
ZEINA ADDADAHINE
BBC Sounds Rising Talent Award (16-18)
BECCA BEAVINGTON
HARVEY KING
WILLIAM OELRICH
Arqiva Award for Technical Excellence
JOHN SHAW – Steeple Claydon – Scouts internet radio
OLLIE ANDERSON – Endeavor FM, Boston – Community
KAI RANDLES – Global Academy
Best in Music
OLI HACKETT
OLLIE ANDERSON – BEST IN MUSIC ENTRY 2020
TYLER SELBY
Best News, Sport & Documentary (supported by BBC Young Reporter)
GRENFELL – HOW THE COMMUNITY CAME TOGETHER
THE STORY BEHIND SERIES
THE BOOT ROOM
Achievement within the Community
OCEAN YOUTH RADIO
THE 4PS RADIO TRAINING COURSE
THE VIBE INVESTIGATES
School Radio Station of the Year (Primary School with Fun Kids)
NEWINGTON TRIPLE A RADIO
NPL ROCKIN' RADIO STATION
TRINITY RADIO
School Radio Station of the Year (Secondary School)
ROUNDHAY RADIO
WORKINGTON ACADEMY RADIO
YOUTHS CHOICE FROM GLOBAL ACADEMY
Best Use for Education (sponsored by School Radio)
EDUCATION 360 – ACADEMY FM FOLKESTONE
NEWINGTON COMMUNITY PRIMARY SCHOOL: TRIPLE A RADIO: REMEMBRANCE DAY ASSEMBLY
TRINITY RADIO
Most Innovative Team (sponsored by Broadcast Bionics)
NEWINGTON TRIPLE A RADIO
ROUNDHAY RADIO
YOUTHS CHOICE @ GLOBAL ACADEMY SOCIAL MEDIA AND DIGITAL TEAM
Best Podcast
AIYLA ASHAJ AND SHANZAY WAHID
HOPE RADIO
NEWINGTON TRIPLE A RADIO