Specsavers announced as this month's Aerial Award winner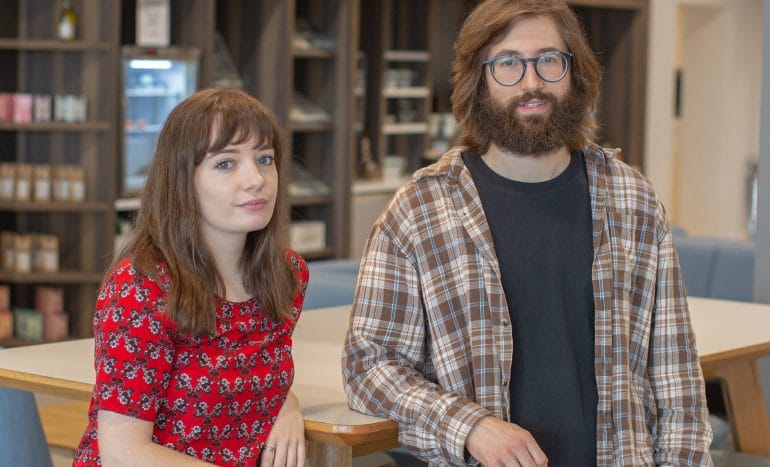 Emma de la Fosse, Chief Creative Officer at Digitas UK chose 'Morse UK' from Specsavers as this month's Aerial Award winner, a monthly celebration of the best of British radio advertising and the people who make it happen.
Congratulations to Nick Brouard and Lucy Weetman the in-house creatives from Specsavers who were behind the ad. Here's what Emma de la Fosse had to say:
"The creatives behind this month's shortlisted spots all had to grapple with briefs plugging an offer in some form, and these are the hardest type of job to crack – I find them no easier now than when they landed on my cluttered desk as junior copywriter.
To pull something simple and funny out of the bag is to be applauded. Which is why I'd like to give Specsavers a clap as this month's winner. The team has worked out a way to extend the overarching TV campaign idea for glasses into radio spots for hearing aids, following a similar kind of format. The ad is silly and funny and raises a giggle. It is a welcome lighter moment in a complicated and angry time when I sometimes just want to stick my fingers in my ears."
Radiocentre's Head of Creative Development Clare Milner had this to say about the winner:
"With their famous strapline, Specsavers have hit advertising gold. It's rare and powerful for a brand to devise a phrase that enters common language. 'Should have gone to…' lends itself to infinite comic creative reinterpretation. Radio, a visual-free medium, gives Specsavers the opportunity to have a lot of fun with visual – and in this case aural – miscommunication. The 'Morse UK' spot ad paints a picture in your mind and makes you giggle too."
Listen to the winning work below, and if you've worked on a great radio ad, enter free here for your chance to win.