Siobhan Kenny's end of year blog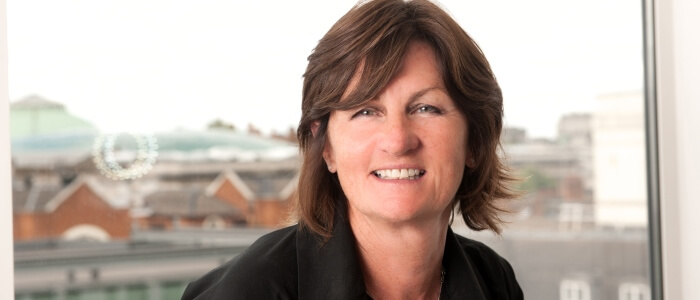 Those who work in radio need no reminder that trust is a precious commodity. It is a powerful reason behind the enduring popularity of radio. 90% of the population tune in every week, despite an explosion of new ways in which to get information, listen to music or generally divert ourselves. Nearly 8 out of 10 radio listeners say they trust what they hear on their favourite station. That compares with 15% who trust what they read on social media. There are many more insights in our report Breaking News which we published in the House of Commons in November. It's safe to say that the theme of trust is set to get much bigger in 2018.
Governments and regulators are increasingly looking to the big tech giants to effectively self regulate or face having rules imposed on them. That seems only fair. There is a trade off. You publish responsibly and reap the rewards of huge audiences delivering big advertising revenues. Having embraced with enthusiasm the life changing possibilities the digital world offers, it's only now that we are stopping to think about the possible downside.
Against that backdrop, radio carries on serving up trusted, valuable content to its listeners and provides great value for money, reach and brand-building potential to advertisers. Voice-activated devices in the home tend to be used in the main part to listen to the radio – our recent research showed that 77% of households are using the Amazon Echo to listen to the radio. The Echo alone is in 14% of households now, likely to increase significantly after gifts are unwrapped on 25th December.
It's been a great year for radio, thanks to the amazing teams who work  tirelessly broadcasting to our many audiences, local and national, every day of the year. Radio revenues grew by over 11% according to AA/WARC figures in the second quarter of 2017, vying with digital media in achieving double digit growth. Growth looks set to be over 4% in 2017 and the winds are set fair for another good year in 2018.
The strong bond of trust radio audiences have risks being stretched to breaking point by the cumbersome regulation which forces us to broadcast long lists of terms and conditions at the end of ads for financial products. No one wants to mislead consumers – or listeners, as we call them. But while this well-meaning regulation does not inform listeners (only 4% claim to have any recall of the numbers), it really does deter advertisers from using the medium of radio. No surprise there. Who would want to associate their brand with such gobbledegook? Our lobbying campaign in Europe has succeeded in forcing the Commission to include reviewing the regulation in its 2018 work programme. And alongside that, the UK Government has pledged to work with us to remove this ineffective regulation and put the UK in the vanguard of the best consumer-friendly regulation in the world.
This year has seen the new form of regulation for the BBC come into being, with Ofcom now in place as the external regulator. All the BBC's partners and competitors are working out how the new system will work in practice. There will no doubt lots of interesting debates on the subject in the year ahead. It is in everyone's interest, most obviously the listening public, to ensure a healthy and vibrant radio industry into the future. Likewise, we are very happy to see the Government publish its response to the consultation on the deregulation of commercial radio and look forward to legislation to follow. Again, this will be greatly to the benefit of listeners in the UK.
It only remains for me to thank all of the amazing Radiocentre members whose sterling work for yet another year has led to buoyant audiences and revenues. Thanks also to all the advertisers who reap the benefits of understanding the power of this brilliant digital audio medium. On behalf of everyone at Radiocentre, I wish you all a very merry Christmas and a Happy New Year.
Siobhan Kenny is Chief Executive at Radiocentre