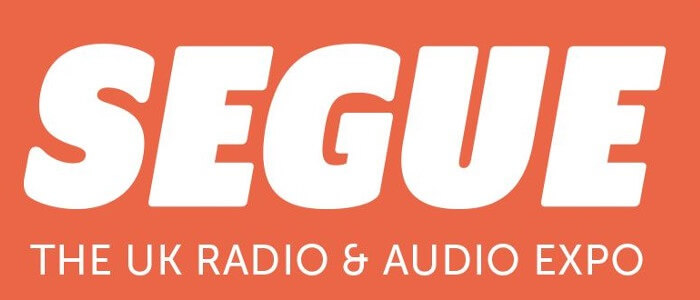 The Radiocentre team is heading to Leeds on 18 October for Segue, a new national radio and audio expo. The event brings together industry figures, world leading innovators, presenters, podcasters and producers from major radio and audio brands. It will culminate with the Audio and Radio Industry Awards (ARIAS) on 19 October.
Siobhan Kenny, CEO of Radiocentre, is joining Phil Riley (former CEO of Chrysalis Radio/Orion Media, NED, Celador Radio and Chair of ARIAS Judges 2016 and 2017) and Neelay Patel (BBC Director of TV and Radio, Digital Products and Broadcast Systems) at a discussion of the radio business hosted by Helen Boaden, former BBC Director of Radio, on Wednesday 18 October.
Radiocentre's Head of Marketing, Tom Stevens, is speaking about creativity on Thursday morning.  Siobhan Kenny and Gillian Jones-Williams (Director and women's development champion) will then take to the stage to discuss women in leadership on Thursday afternoon.
Other sessions being held during the expo include The Art of Speech Radio and How to Break Into Radio and TV.
Siobhan Kenny says: "Radiocentre feels honoured to be included in the stellar line-up at Segue and able to contribute to the conversation about our industry and its direction in the future. We are also looking forward to celebrating radio's achievements over the last year at the ARIAS. It will be a great night."
For more details and the full line-up, head to segueleeds.com