See Radio Differently at Radio Days Ireland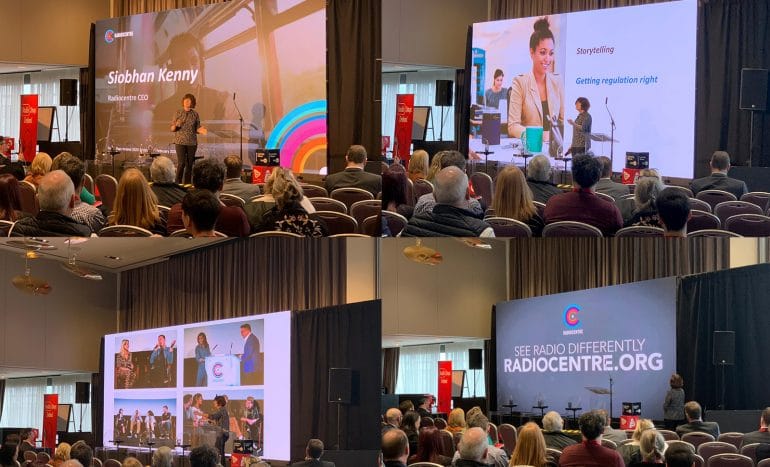 Radiocentre's Siobhan Kenny was invited to Ireland to tell the story about 5 years of See Radio Differently.
See Radio Differently is the overarching positioning used by Radiocentre to firmly place radio at the heart of the audio revolution. Siobhan's presentation at Radio days Ireland today (Friday February 21) covered our advertising campaigns including the most recent Welcome to Radio, Radiocentre's tone of voice, our lifestyle pictures, our events and work with government, including our work with the Financial Conduct Authority to tackle overly long Terms and Conditions.
She spoke about how Radiocentre decided to create its own narrative as others were already doing it, portraying radio as old fashioned. She pointed out that any media that was older than 20 years was facing the same issue but radio's challenge did not reflect reality. We have strong audiences and the medium is ever evolving. She spoke about how See Radio Differently was now being used to inspire younger and more diverse audiences with the Young Audio Awards and the Creative Access sessions, both are commercial radio collaborations with the BBC.
During the 40 minute session also Siobhan answered questions from the audience including how the new Ts&Cs guidelines will work in practice and how radio still holds its own with advertising agencies who now look at podcasts as a more contemporary audio alternative.
Other speakers as Radio days Ireland included Bauer's Paul Keenan, LBC's Andrew Bailey and Folder Media's Matt Deegan.