Radiocentre's Lucy Barrett and George Butler speak at Radiodays Europe 2022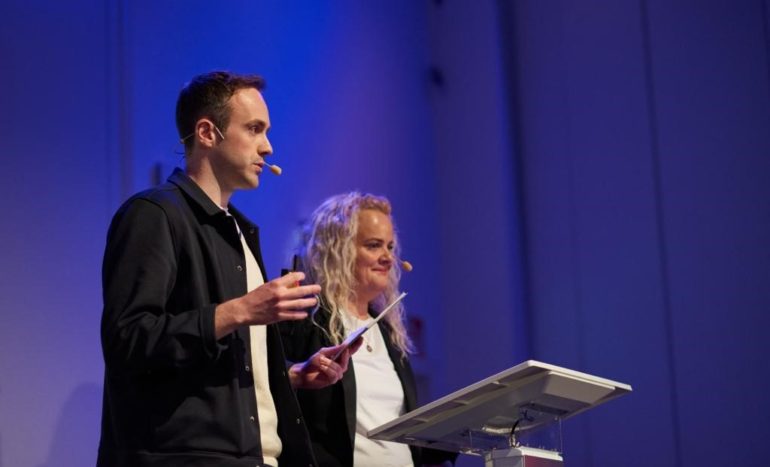 Lucy and George highlighted the power of station collaboration at Radiodays Europe. 
Radiocentre's Lucy Barrett and George Butler were at Radiodays Europe in Malmo earlier this week to speak about how powerful radio can be when broadcasters put their competitive differences aside and join together to share the same message.
Over 1600 participants from 62 countries gathered in-person and online for the two-day conference, that is the meeting point for the European radio, podcasting and audio industries.
Speaking specifically about the UK's award winning Mental Health Minute, Lucy and George shared their experience of uniting 500 commercial, BBC and community stations across the nation for one special minute of audio to raise awareness of Mental Health.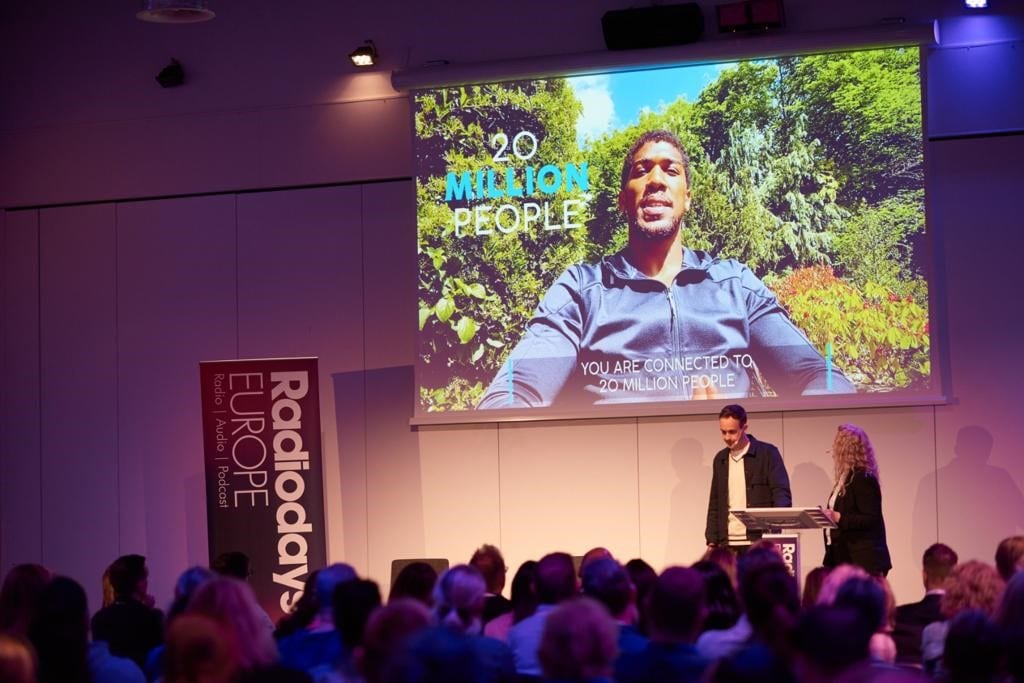 "There have been thousands of tweets and messages to stations, increased activity with our mental health partners – and crucially, radio has provided a platform to continue the important conversation on mental health in households across the nation." said Lucy.
George said: "We were so grateful that the stations united in such a meaningful way, and the charity partners supported the project with such passion and vigour. It was a little moment of radio history, but we could never have anticipated the reaction the first MHM received … In a busy media landscape, it was a reminder of the power radio has."
Also taking part in the session was Mark Cunning, CEO & Content Director at iRadio, who discussed how radio in Ireland came together for 'the Sound of Sixteen' to celebrate 100 years since the birth of Irish Radio during the 1916 Rising.
Find out more about everything that happened at the conference here.