Radiocentre welcomes new DCMS ministerial appointments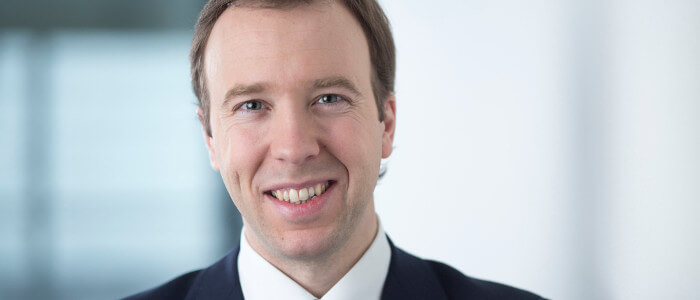 Matt Hancock's appointment as Secretary of State for Digital, Culture, Media & Sport and Margot James as the new Minister of State for Digital have been welcomed by commercial radio.
Matt Hancock drove the commercial radio deregulation agenda in his previous role as Minister of State for Digital and was instrumental in achieving positive developments on licensing for small scale DAB. He also recently intervened to support Radiocentre's campaign to reform garbled and ineffective Terms & Conditions (Ts&Cs) in radio advertising. Margot James, Member of Parliament for Stourbridge, succeeds Matt Hancock as Minister for Digital.
Siobhan Kenny, CEO of Radiocentre says: "Matt has been extremely helpful in championing commercial radio. We appreciate his intervention in the vexed issue of garbled Ts&Cs enormously: he has contributed to the progress we are making in our efforts to improve advertising messages for consumers. He was also very supportive of Breaking News, our report launched at the end of last year, which showed that radio is the most trusted medium. Margot James's appointment to the post of Minister of State for Digital is also excellent news: her varied political career combined with her background in business and advertising mean that she is an ideal candidate for such a crucial post. We congratulate both Matt and Margot warmly and look forward to fruitful relationships in the future."