Radiocentre launches new big-data-driven planning tool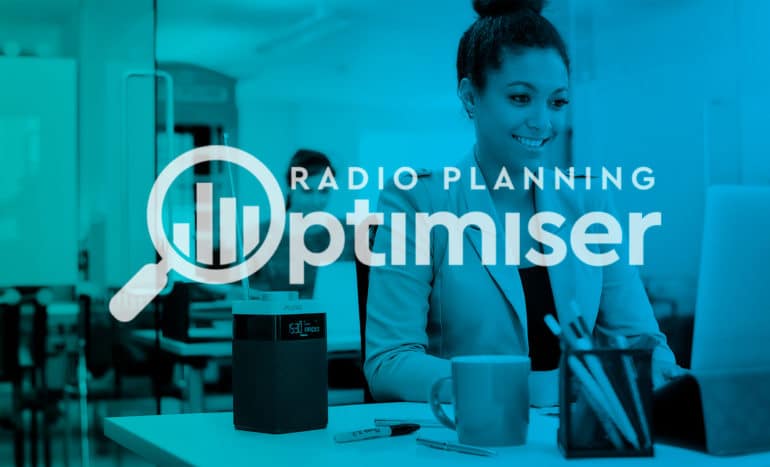 Radiocentre, the industry body for commercial radio, has launched the Radio Planning Optimiser, a revolutionary new online tool that uses big data to help brands and agencies fine-tune campaign weights to maximise the effectiveness of their radio advertising.
The tool, developed as part of the Big Audio Datamine* project, is built on a meta-analysis of actual effectiveness results from over 450 in-market radio campaigns (with related radio campaign weight information) measured between 2008 and 2022 as part of Radiocentre's ongoing Radiogauge study*. As such, Radio Planning Optimiser provides planners with access to the biggest and most comprehensive radio advertising effectiveness dataset in the world – with findings derived from an aggregate sample of over 360,000 survey respondents measured across 454 individual radio campaigns.
The tool provides users with effectiveness curves demonstrating how ad awareness uplifts (resulting from radio advertising) change relative to (a) Weekly Reach % and (b) Total Campaign GRPs. The outputs are tailored to the specific nature of the campaign being planned by filtering data based on four influential variables: product sector, brand position in market, whether radio is the lead medium or not, and campaign length. 
CEO at Radiocentre, Matt Payton said: 
"There's currently a lot of debate in the advertising world about the measurement of attention to different media environments, but attention is just another indicator rather than a definitive measure of success. In commercial radio we prefer to focus on measuring effectiveness and understanding how this can be optimised. In this respect, the Radio Planning Optimiser provides agencies and advertisers with credible, robust, and relevant data to enable them to make smarter decisions based on effectiveness outcomes."
Planning Director at Radiocentre, Mark Barber said:
"Radio has traditionally been synonymous with frequency planning but the learning derived from this analysis demonstrates categorically how weekly reach is the primary driving force behind better campaign performance. Hopefully this learning will finally help advertisers break free from the frequency rules-of-thumb that have dogged radio planning since the early 1990s and allow them to benefit more fully from the true effectiveness potential of the medium."
Managing Director UK at Magna, Richard Oliver said:
"This is what commercial radio does so well. The industry's long-term strategic investment in research now means that all advertisers can benefit from the learning derived from thousands of Radiogauge case studies to optimise their campaign planning weights linked to effectiveness outcomes. All accessed via a tool that's easy to use, delivers customised data, and clear guidance – which can be readily incorporated into the radio planning process."
To find out more about the data and how to use the Radio Optimiser Tool to maximise radio ad effectiveness for your radio campaign, click here.