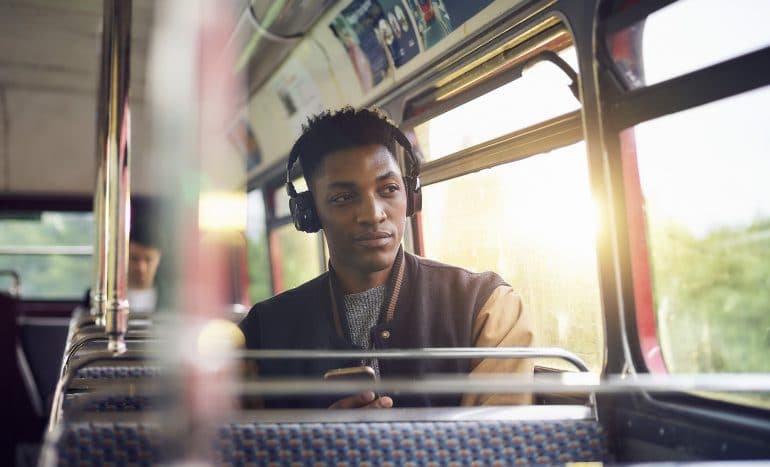 Radio is a powerful and often underused platform for advertisers. During these unprecedented times our Radio Bites series will give compelling reasons for brands to continue to be heard on the airwaves and why consumers will be listening.
The travel sector has historically been a big spender on radio, spending more than £61m in 2019. But it has also been one of hardest hit by the coronavirus pandemic.
Our recent study into radio listener's spending intentions as lockdown relaxes, Bounce-back & Beyond, saw both international and domestic travel rank highly in respondents' pent-up spending desires.
Radio performs best of all media in terms of ROI for travel brands, returning £5.70 on average for every advertising pound spent according to Radiocentre research. This is because of radio's ability to stimulate an emotional response, coupled with its strength at driving business online, where consumers can access travel brands directly. Research reveals that listeners exposed to radio campaigns are 59% more likely to browse advertised travel brands online, with the best performer in the study (also a travel brand) benefiting from a 163% uplift in brand browsing. More generally, advertising on the radio also has a strong uplift effect across ad awareness (+58%), brand relevance (+20%), and brand consideration (+10%) for travel campaigns.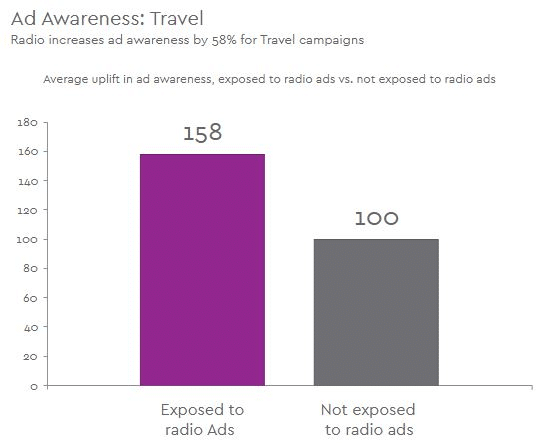 Independent Marketing Consultant and former Marketing Director for TUI Jeremy Ellis, will be speaking at Tuning In Travel on Tuesday 21 July alongside others from the radio sector, to explore how the medium can help the sector recover post-pandemic. It's free to attend and tickets are available now. Sign up here.