Radio Bite: Bank on radio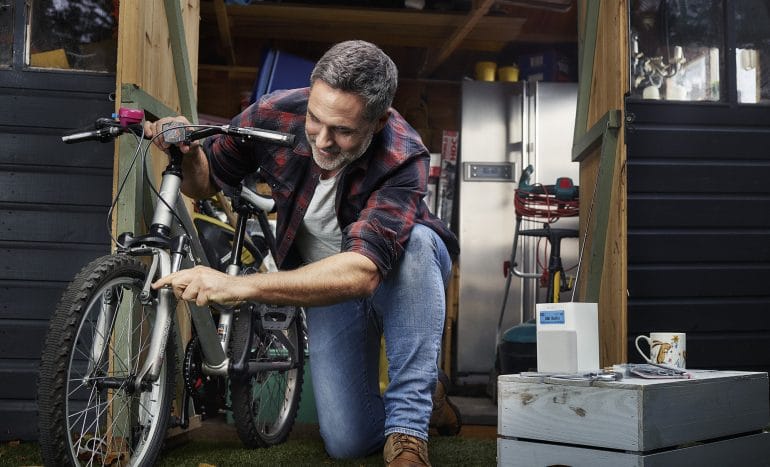 Radio is a powerful and often underutilised platform for advertisers. During these unprecedented times our Radio Bites series will give compelling reasons for brands to continue to be heard on the airwaves and why consumers will be listening.
Throughout the pandemic, radio has been a key way for banks and other financial businesses to reach their customers, keep them updated with new products and reassure them at a difficult time. We've compiled some of the ads that have aired during lockdown, including ones from HSBC and Lloyds Bank, in our coronavirus hub.
Our ongoing effectiveness research study Radiogauge shows that radio has a strong uplift effect on ad awareness (36%), brand consideration (13%) and relevance (29%) for finance brands. As the most trusted medium, it also has a 39% uplift in trust for finance campaigns.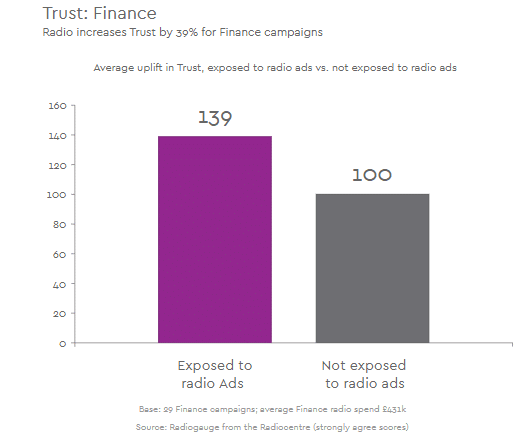 The return on investment is also strong for radio, with a return of £2.30 for every pound spend by financial advertisers. This strong performance may be down to the way radio reaches beyond the in-market audience and builds emotional connection with finance brands. Radio's ability to drive online response is important in this sector, particularly with the growth of online banking. It's no surprise that it's one of the top sectors advertising on radio.
With radio, financial advertisers have the opportunity to reach people while they are carrying out household admin, when listeners are likely to be more alert to messages relating to their personal finances. We already know from previous Bites that reaching people during related activities improves ad engagement by 23% as a result of the ads being more personally relevant.
Radio advertising is effective at driving online response and Insurance is the best performing sector overall. Listeners exposed to radio campaigns are 70% more likely to browse advertised Insurance brands, according to previous Radiocentre research. The second best performer in the study, with a 116% uplift in brand browsing, was also an Insurance brand.
Radiocentre's Tuning In Finance webinar will explore how radio can help the sector recover post-pandemic, with speakers from across the finance and media worlds. It's free to attend and tickets are available now. Sign up here.