Radio Bite: All the trimmings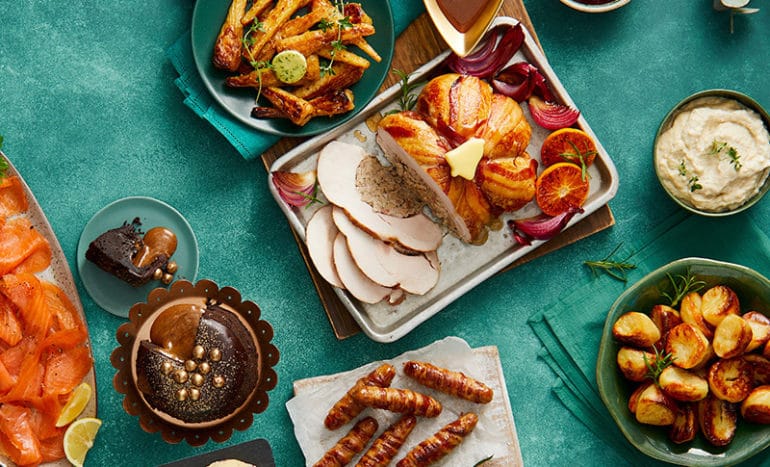 Radio is a powerful and often underused platform for advertisers. During these unprecedented times our Radio Bites series will give compelling reasons for brands to continue to be heard on the airwaves and why consumers will be listening.
As we enter the festive season, consumers across the UK are planning – and hoping for – their ideal Christmases amid the continuing pandemic. Regardless of how many people households will be able to host, one thing remains a staple: the big food shop in the run up to the 25th.
Our Radiogauge Predict tool shows that adding radio to the media mix can boost supermarket campaigns, with a 35% increase in ad awareness. Radio also increases brand relevance – the belief that 'this brand is for people like me' – by 10%. Supermarkets on the radio are also more trusted, with a 19% uptick in trust from those exposed to radio ads for those brands. Just what you need when consumers are wondering where to get the turkey from this year.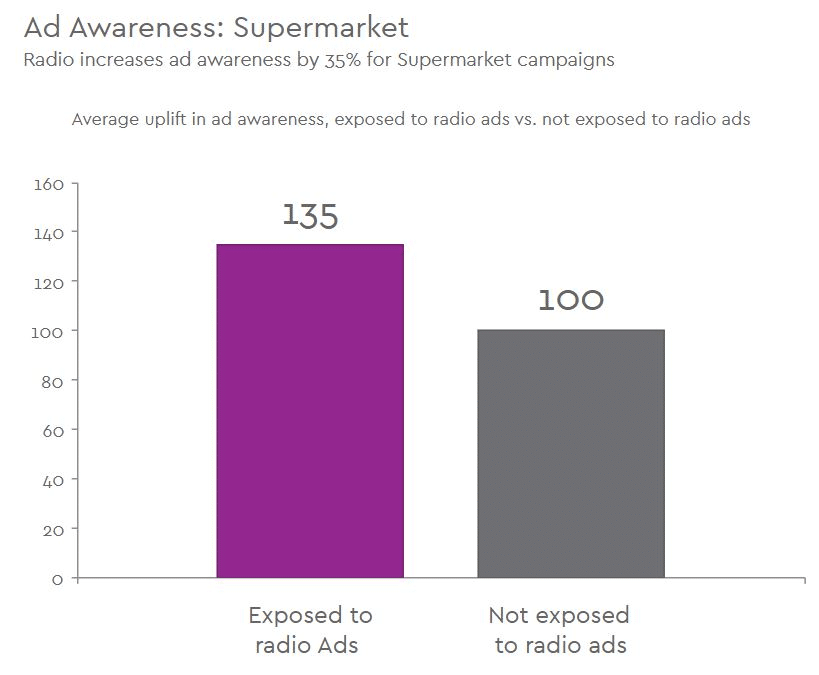 It's also evident in our Building Shelf Awareness research that radio advertising reaches the audience on their way to the supermarket to buy groceries. Live radio reaches 38% of this audience, which is 13 times more than the reach of next largest editorial media. Hearing ads in this time can encourage brand switching, with purchase intent among people who don't usually buy the brand increasing by 39%.
In the first lockdown, advertisers reacted by becoming more human and empathetic, with grocery retail being one of the first sectors to respond by reassuring their customer bases. Research from audio intelligence platform Veritonic showed that the top six grocery retailers who were advertising on radio in early-lockdown performed above all previous benchmarks, being seen as more authentic, more trustworthy, and more reliable by listeners.
As we progress through this second lockdown, supermarket brands can continue to use radio to remind their customers that they're here for them over the Christmas period too.