Musicals, British history and football content among Young Audio Awards winners
|
INDUSTRY NEWS RADIOCENTRE NEWS Press Releases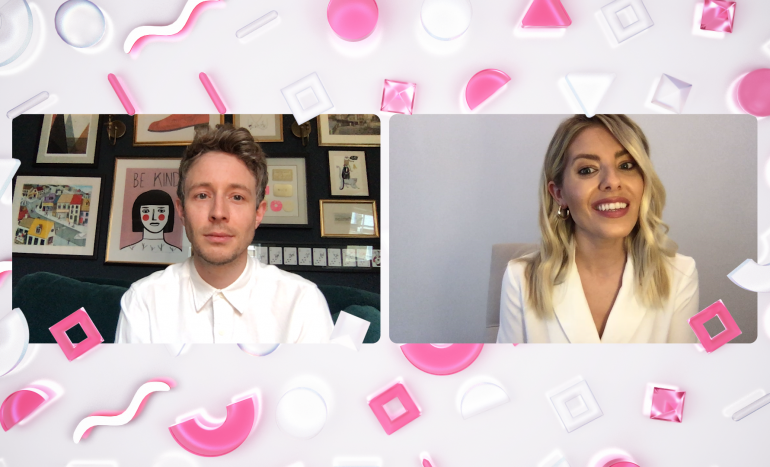 Tomorrow's radio stars are making shows about musical hits, Windrush and QPR – and it's winning them the 'Oscars' of audio for under-18s.
Now in its second year, the Young Audio Awards shine a spotlight on young people who make radio shows, podcasts, and anything in between, whether through schools and local organisations or in their bedrooms – and the coronavirus outbreak wasn't going to stop that happening, with the awards ceremony livestreamed via YouTube to kids across the UK today (Thursday 7 May).
Award Ambassadors Matt Edmondson and Mollie King from BBC Radio 1 were joined on screen by some of the biggest talent in radio handing out awards from their living rooms, with Annie Mac presenting Best in Music to 15-year-old Oli Hackett, whose show, Musicals My Way, is syndicated from his home in Corby and airs across 43 different radio stations around the world, including in the USA and Spain.
Other guest presenters included TV and BBC Radio 2 presenter Rylan, BBC Radio 5 Live's Laura Whitmore, singer and Hits Radio Breakfast presenter Fleur East, KISS FM's Tyler West and Swarzy, and BBC Radio 1's Greg James. Also on hand to provide some extra magic to the ceremony was pop star HRVY, who performed an intimate acoustic session from his home.
The awards aim to widen the talent pool coming into radio and provide opportunities for young people to access an exciting industry that they may not otherwise be able to.
The awards recognise the impact radio can have, with Ocean Youth Radio in Torbay winning Achievement within the Community for their work. Diversity's Jordan and Perri, who host a show on KISS FM, presented the win to the station.
The judging panel, which comprises experts from across the radio and audio industries, including those who work behind the scenes and on-air talent, were looking for passion, enthusiasm, and in-depth knowledge from entrants, as well as skills including script writing, presenting, news-gathering, and editing and producing. Awards were also given out for educational and technical achievements.
Becca Beavington, who won Rising Talent 16-18, said: "I'm so happy to have won a Young Audio Award! I love being on air and it's given me so much confidence. This is the first step to following my dreams and it was so cool to watch the livestream event."
Siobhan Kenny, Radiocentre CEO, said: "Tomorrow's radio stars, whether on air or behind the scenes, are incredibly driven and enthusiastic, and clearly care about their craft. The audio industry is in safe hands with them and I'm glad we were able to celebrate their talent with a special virtual ceremony."
See all the winners below:
Best in Music
Oli Hackett – Syndicated Station -'Musicals My Way' – Individual
Achievement within the Community
Ocean Youth Radio – Torbay, Sound Communities – Community
BBC Sounds Rising Talent Award 8-11
Inarah Ali – Glasgow, Awaz Fm – Asian Community Radio
Best News, Sports and Documentary
The Boot Room – Global Academy
Most Innovative Team
Newington Triple A Radio – Ramsgate
BBC Sounds Rising Talent Award 16-18
Becca Beavington – Global Academy
Best in Comedy or Drama
The Tales of History – Empire Windrush & Tower Of London Torture – Individual
Technical Excellence
Kai Randles – Global Academy
BBC Sounds Rising Talent Award 12-15
Tia Brady – Folkeston Academy – School Radio
Best Use for Education
Trinity Radio – London – School Radio
Primary School Station of the Year
Newington Triple A Radio – Ramsgate – School Radio
Secondary School Station of the Year
Roundhay Radio – Leeds – School Radio
Best Podcast
Aiyla Ashaj And Shanzay Wahid – Individuals