Lucy Barrett opens Mediatel's The Future of Audio Europe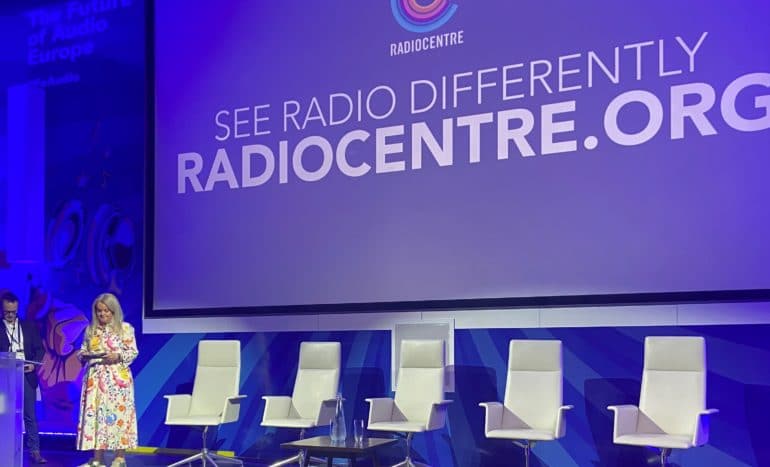 Radiocentre's Client Director and President of the World Radio Alliance Lucy Barrett opened Mediatel's The Future of Audio Europe event in London, with a session called 'Speaking with one voice: The international language of audio'.
Joining Lucy on stage was Radio Director Thierry Mars from egta to discuss how speaking with a united voice across different markets will help ensure audio stays front of mind now and in the future in an ever expanding global audio revolution.
This year's event returned to in-person and brought together around 350 members of the European audio community. The jam-packed agenda included presentations on European expansion from Richard Dawkins, COO, Audio at Bauer Media Group and insight into how audio is bridging the gap between advertisers and mobile gamers from Ryan Rummery, Commercial DAX Director at Global and Amit Monheit, CEO of Odeeo. There was also interesting discussion around the importance of audio companies coming together to address the threat of Big Tech companies like Amazon and Google acting as gatekeepers to UK radio and audio content with the rise of listening on smart speakers and the evolving car dashboard.