Latest Aerial Award Winner announced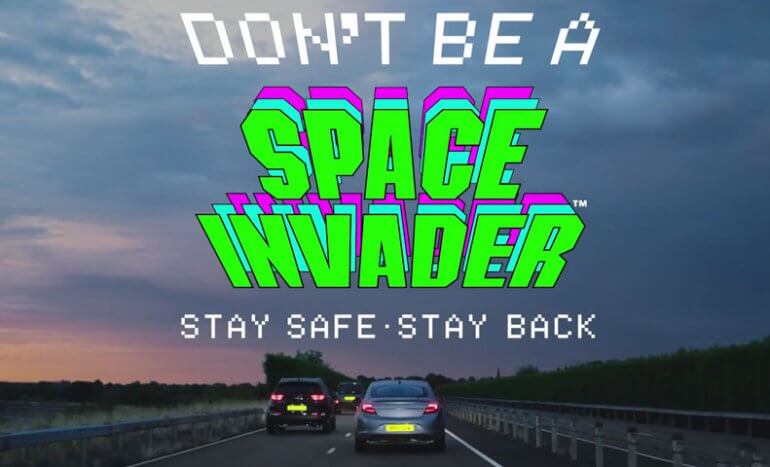 The winner of the latest Aerial Award is Adam & Eve/DDB with their 'Don't Be A Space Invader' spot for Highways England.
The ad was picked by this month's judge, St Luke's Executive Creative Director Alan Young. Congratulations to the winning team behind the ad, Shay Reading, Frank Ginger and Paul Knowles.
Here's what Alan had to say about the winning campaign:
""Don't be a weaver bird!" "Only a fool breaks the two-second rule!" These lines from old road safety ads were cemented in my mind as child. They taught generations of kids the rules of the road long before they got in their first car."

Nowadays cars might be safer, but roads aren't. And with lane discipline laxer than ever, this new spot for Highways England seems timely.

Whether through intuition or deliberate design, it upholds the earlier tradition of road safety spots by telling us what we shouldn't be: "Don't be a space invader!" And it uses the SFX of an old 8-bit video game to remind us that tailgating is not a game and, when it goes wrong, it has serious real-life consequences."

Listen to the winning work below, and if you've worked on a great radio ad, enter here for your chance to win. 

https://www.radiocentre.org/wp-content/uploads/2019/01/adameveDDB-Highways-England-Space-Invaders-30s.mp3