Keeping the nation smiling: the week in radio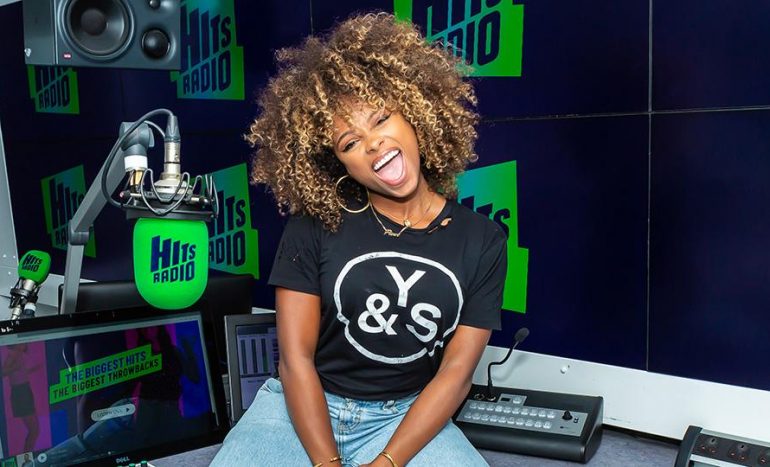 We're currently living through challenging times, when many are forced to isolate on their own. For some, the next few weeks will be difficult and perhaps lonely, so it's never been a more important time for radio.
Radio offers audiences a few moments of distraction, a constant voice in the room, and provides a bit of joy in a time when it's needed more than ever. Some good songs, funny content and a few moments of collective positivity can have an important impact on the day.
In a new weekly feature, we thought we'd round up some of the best moments in commercial radio from the last seven days for your enjoyment:
Dave Berry's Good Deed Register
Absolute Radio's breakfast presenter Dave Berry has been hearing listeners' good deeds this week. There has been lots of great stuff, including one 8-year-old girl who's been writing letters with funny jokes to people at the local care home. Dave didn't quite expect jokes like this though…
.@daveberry_tweet added 8 year-old Hannah to the Good Deed Register this morning and everything was going swimmingly until Hannah told *this* joke on live radio… pic.twitter.com/MFg3FjjQo6

— Absolute Radio (@absoluteradio) March 18, 2020
Heart's making a millionaire
This week Heart has been asking listeners a big question. Take an instant win and see several thousand pounds land in your bank account, or go into the draw for a whopping million pounds. Not only has the station been lining its listeners' pockets, but it's also putting smiles on audiences faces. 
You have a BIG decision to make today on #HeartMillionaire as Ed Sheeran could win you a life changing £10,000! ?

Whenever he plays on Heart today between 8am and 4pm, you can win that cash! ?

Do you take it? Or go into the draw for £1,000,000? https://t.co/Fob3COuwR0 pic.twitter.com/nSgFbXqo3z

— Heart (@thisisheart) March 20, 2020
Fleur's public service rap skills
Every week Hits Breakfast sets Fleur East the challenge of rapping about a random topic. This week was the very timely subject of washing your hands. If there are any kids who haven't taken note of politicians, teachers or doctors, it may be worth playing them this…
Only @FleurEast could pull off the task of rapping about HAND WASHING! ???? pic.twitter.com/MvvQohB169

— Hits Radio (@hitsradiouk) March 13, 2020
Local radio brings the world together
XS Manchester presenter Sophie Sveinsson invited listeners to join her band and cover a classic hit, two lines at a time: Oasis' Half The World Away. It's definitely travelled some distance, with contributions coming from as far as Italy! 
Let's start a massive band together on @XSManchester during these bonkers days. I've taken the first two lines, you take the next two lines and so on!!! LETS FINSIH IT!

Key- C (for those with instruments- but you don't need one)

AND DONT LEAVE ME HANGING GUYS!!! pic.twitter.com/9I7HnKDFiU

— Sophie Sveinsson (@sophiesveinsson) March 17, 2020
Chris Moyles reassuring his listeners
On Radio X breakfast (19th March), Chris Moyles and his team reassured listeners who had text in, that they will continue the show any way they can, with Pippa already broadcasting from home. Moyles honestly discussed how their future plans are constantly changing and what lengths they will go to.
Has your station launched a new segment, had someone interesting on a show or done something else great this week? Let us know by contacting coral.williamson@radiocentre.org