How radio can help brands reach those working from home
Working from home has plenty of perks, but there's no doubt you miss out on the office atmosphere and the company of colleagues. Radio cannot replace that, but it does add voices to your home office and it will probably keep you more entertained than Derek from finance.
New research from Radiocentre, New Ways of Working, New Ways of Connecting, has shown that the working from home audience are doing exactly that. Of this large audience, 56% are commercial radio listeners and 90% of WFH listeners play radio in the background whilst working. This is great news for advertisers, and here's why…
The new research shows that this audience is receptive to advertising, with over half of WFH listeners saying they search for a brand online after hearing it on the radio. Additionally this WFH audience is made up of young to middle aged professionals with an average household income that is 45% greater than the national average. Due to their lack of commute and a reduction in other costs, two thirds (63%) of people working from home have saved money since the pandemic began.
The study also reveals that once lockdown lets up, the WFH audience have an increased motivation to spend money on travel (both domestic and international) and activities in the entertainment and leisure sector such as going to restaurants and bars, outdoor and indoor entertainment, gambling, and beauty treatments.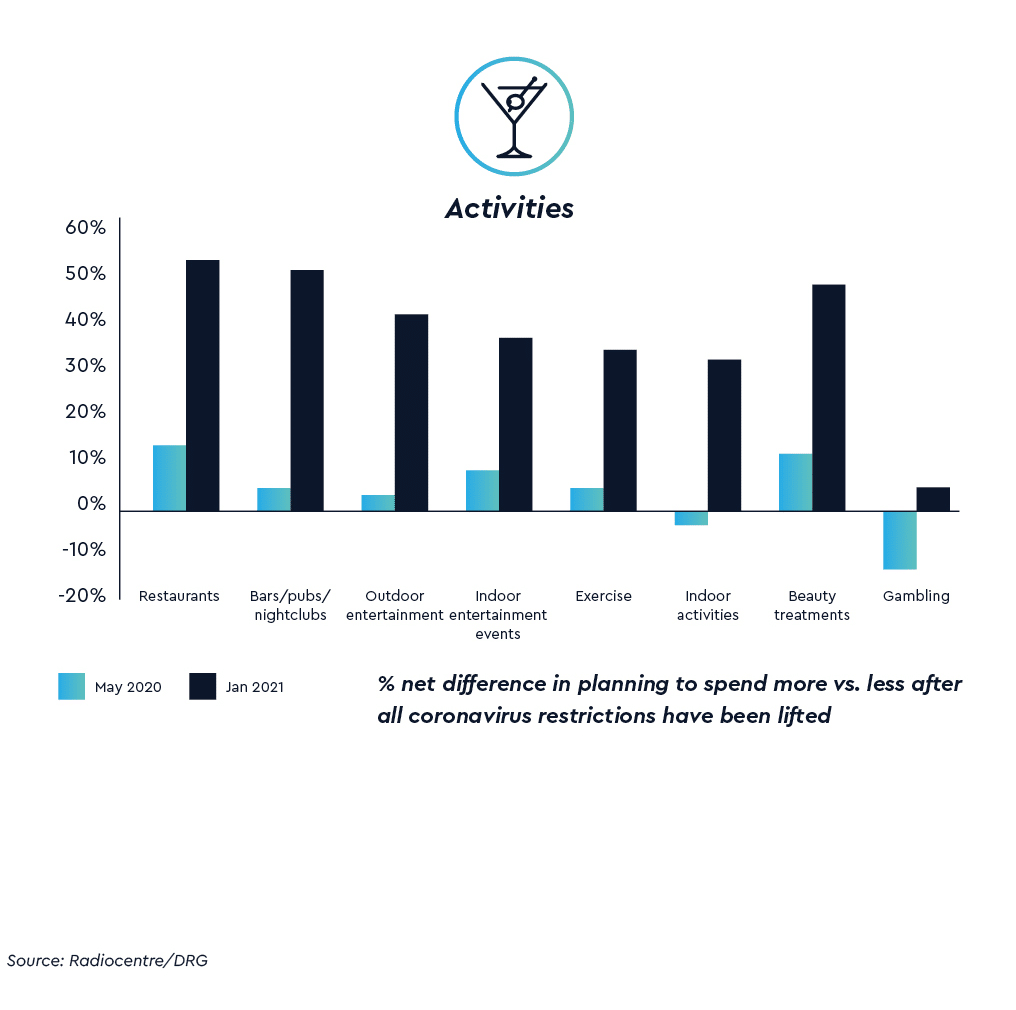 This audience is also likely to be here to stay, with almost two thirds saying they will seek to work from home multiple times per week once the pandemic is over. Brands can utilise radio to reach this lucrative new audience.
Find out more about New Ways of Working, New Ways of Connecting here.