Former John Lewis Customer Director Craig Inglis on the future of retail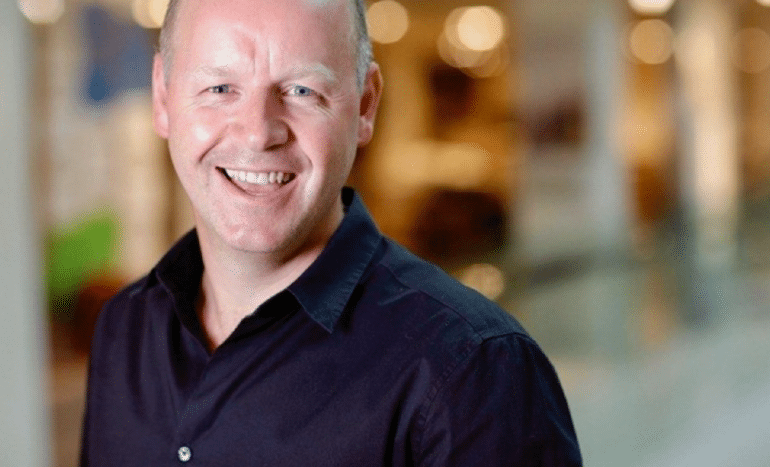 Ahead of his session tomorrow at Radiocentre's livestream event Tuning In Retail, John Lewis' former Customer Director Craig Inglis answered questions on the retail sector, Christmas ads and the future of the high street.
Sign up to Tuning Retail here.
What are the top three things that retailers need to focus on right now?
Looking after the health & safety of their people and their customers
Generating & preserving cash
Creating a plan for a successful business in the post-COVID future
Will the High Street recover?
The High Street was already facing very significant structural change. The coronavirus has turbo charged the change. The High Street will survive but it will be a different shape to what we have been used to with brands having fewer shops and using their physical spaces in different ways.
Will customers remember how a brand behaved during lockdown?
There is no question that brands will be remembered for how they behaved during this crisis. Those that did the right thing and looked after their people and customers will be rewarded in the long term.
Should sustainability still be a big focus?
Sustainability was already a growing concern for consumers and in my view one of the biggest opportunities for retailers to differentiate and create commercial success – whilst also doing the right thing. The dramatically reduced levels of travel and consumption during lockdown, along with greater consumer focus on the behaviour of brands, will only have served to put even greater emphasis on sustainability.
You joined John Lewis in 2008, what did you learn then about marketing in a downturn that marketers should know now?
That after the initial panic, consumers will still want to buy. But they'll want to buy well. The brands that will succeed are those that continue to invest in their customer experience and in marketing to drive share of voice and take market share.
Is this a good time to advertise? If so, what kind of messages should they be focusing on?
Apart from the opportunity to gain share, there is incredible value in the market at the moment so it's a great time to be advertising. Brands should create content that is relevant to the season but also acknowledges how their customers are feeling right now. After several tough and reflective months, I think there is a great opportunity to inspire customers.
Your John Lewis ads always had powerful audio at their heart. Do you think now, more than ever, audio is a vital asset to marketers?
Now, more than ever, brands should be seeking to connect with consumers emotionally. Audio plays an incredibly important role in making that connection as powerful as it can be.
The ads are iconic and their power of emotional connection is something many marketers have learnt from – but who inspired / inspires you as a marketer?
I get inspired by brands who know who they are and know their customers, who are unswerving in creating single minded, differentiated propositions, brilliant customer experience and whose content is rich, thoughtful and personal. Brands like Aesop, Hiut Denim, Apple, Mr & Mrs Smith, Everlane and Netflix.
There's been many a fierce debate over your festive John Lewis ads. Everyone has a favourite, but what's yours?
If I had a pound for every time that someone has told me which is the best… My favourite is The Long Wait from 2011. It was the first one that really captured people's hearts and will always be very special to me.
What does lockdown mean for big retail Christmas advertising campaigns?
For me, Christmas has always been THE time in the year when brands can connect with their customers on an emotional level and talk about what really matters – the people you love. This year, that will be more important than ever.
How do you think radio can play a role in getting retail back on its feet, post-lockdown?
On a simple level, in a dynamic market, radio is a great medium for marketers as you can create and get campaigns on air really quickly and drive high speed of response and ROIs. But more importantly, radio is a powerful medium for telling stories and connecting with consumers emotionally.
As Chairman of the Marketing Society, can you tell us how you see advertising evolving in the next few years?
Wow, big question! We will see continued growth of the role of digital in every part of our lives, including shopping of course, and this has accelerated since lockdown. Consequently performance marketing will continue to dominate. However, this does not build brands. It is vital that marketing leaders find balance and continue to invest in their brands for the long term. That means creating rich, meaningful content in all channels that connects with customers, captures their imagination and cuts through in their busy lives.