Five times radio has been there for the nation in the pandemic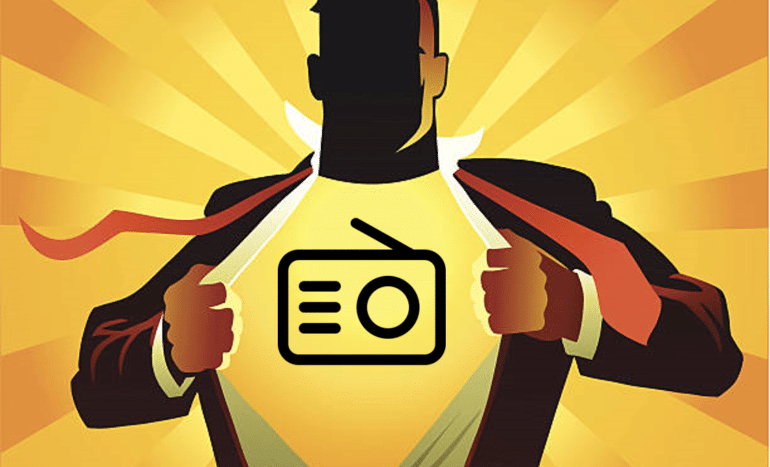 Radiocentre recently published a new report, Beyond the Bubble, which explored the relationship between the public and various media platforms. The study proved that radio has been a trusted, reliable friend to millions of people over the course of the pandemic, and here's some examples to show how radio has helped.

8/10 listeners say radio is reliable. Commercial radio is a medium that the nation can turn to when they need to know important news and information. Just like when Deputy Chief Medical Officer Professor Jonathan Van-Tam spoke live to listeners on LBC, answering their questions with Nick Ferrari.
Watch LIVE: Professor Jonathan Van-Tam joins Nick Ferrari for #AskJVT. https://t.co/9VmZfoaxQ2

— LBC (@LBC) January 13, 2021
77% of listeners say radio makes them happy. It's what radio does best: it puts a smile on your face and provides an important dose of laughter. Just like when Absolute Radio's breakfast presenter Dave Berry spoke to an 8-year-old girl who'd been writing letters with funny jokes to people at the local care home. Dave didn't quite expect jokes like this…
.@daveberry_tweet added 8 year-old Hannah to the Good Deed Register this morning and everything was going swimmingly until Hannah told *this* joke on live radio… pic.twitter.com/MFg3FjjQo6

— Absolute Radio (@absoluteradio) March 18, 2020
Radio keeps 84% of listeners company. Whether you live alone, you're a lorry driver on the road or spend all day working from home in the spare room, radio is always there when you need it most. Through hearing a great song, sharing your life with presenters or just the sound of fellow human beings, radio plays an important role in keeping people company. There are examples of this happening every day, but one of our favourites was when Chris Moyles rallied round listener Big Baz to fund a beer or two after he'd recently lost one of his jobs.
.@ChrisMoyles did a pint whip-round for Baz who lost one of his jobs. Here's what happened ? pic.twitter.com/lb8dCApRb8

— Radio X (@RadioX) July 15, 2020
Radio keeps 90% of listeners in touch with the world. Audiences rely on radio as a trusted source of news, especially in times of crisis. You only need to turn on your radio at the top of every hour to hear stations across the country providing essential news updates from professional journalists. For many, these bulletins are their main source of news consumption.
It's not just news that helps keep audiences in touch with the world though – radio can be a reminder of the importance to keep in touch with each other. There's no better example of this than the Mental Health Minute.
77% of listeners say they trust commercial radio. This trust comes from being regulated, respected and professional, whether that's via the ads you hear in the commercial break or the news output that listeners can rely on. Audiences trust radio to be there as a friend, they trust it for essential updates and they trust it will play the music they love. Some people trust radio so much, they even allow presenters to organise their wedding…
Time to open door three on our #24DaysOfRadio advent calendar, and hear one of our favourite moments of radio from the year ??

Back in the spring when weddings were cancelled, @JACKfmOxford stepped in to organise a VERY special virtual event. Tissues at the ready! pic.twitter.com/iAO3AH4iCR

— Radiocentre (@Radiocentre) December 3, 2020
You can find out more by reading the full study here.