Final speakers revealed for Tuning In Scotland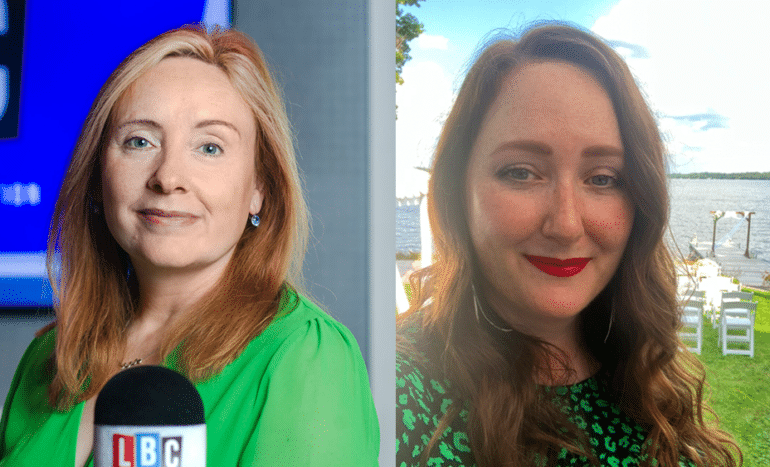 Global's Political Editor for Scotland Gina Davidson and Regional News Editor Corrie Martin, are among the final speakers to be revealed for Radiocentre's Tuning In Scotland event, taking place at the Everyman Edinburgh on 16th March.
At a remarkable time in Scottish politics, with issues such as independence, gender reform and the race to find a new SNP leader stacking up and dominating the headlines, Gina Davidson and Corrie Martin will discuss the importance of having a national voice and how Scottish radio is driving the UK news agenda.
Also joining the agenda is Bauer's Content Director for Scotland, Victoria Easton-Riley. Victoria will cover developments in Scottish radio and the high-profile arrival of broadcasting legend Ken Bruce to the network. Victoria will also be joined by Boogie and Arlene from Forth 1 Breakfast and Head of Content for GHR Scotland, Michael Macrae. Join us on 16th March at the Everyman Edinburgh to catch these great sessions and more.
Tuning In Scotland comes at a time when commercial radio is booming, with both record audiences and revenues. If you're based in Scotland and want to explore how the industry is rapidly evolving, there are a limited number of tickets still available for this free event, so sign up for your place here.
The final list of confirmed speakers:
Gina Davidson, Scotland Political Editor, Global
Corrie Martin, Regional News Editor, Global
Victoria Easton-Riley, Content Director for Scotland, Bauer Media
Boogie and Arlene, Breakfast Presenters on Forth1, Bauer Media
Michael MacRae, Head of Content for Greatest Hits Radio Scotland, Bauer Media
Toby Hutchins, Head of Strategy, EssenceMediacom Scotland
Justine Murphy, Agency Sales Director, Bauer Media
Laurence Harrison, Automotive Partnerships Director, Radioplayer
Lyndsay Ferrigan, Communications Manager, RAJAR
John-Paul Hughes, Executive Creative Director, Mind Field
Patrick McGuire, Partner, Thompsons Solicitors
Matt Payton, CEO, Radiocentre
Lucy Barrett, Client Director, Radiocentre