Everything you missed at the Backing Brilliant Business Masterclass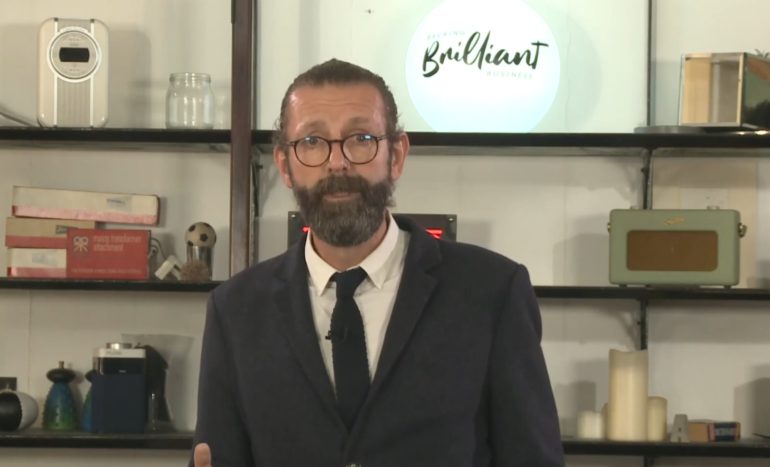 Experts from the radio and advertising industry came together to discuss how businesses can make their investment in radio advertising really pay off.
As the economy opens up after lockdown, businesses are turning to radio advertising to make the most of a predicted bounce-back in consumer spending. Watch the full event, or find out about each session below. 
The next six months will be a key time to run radio campaigns as people are bursting to get back to enjoying themselves as the pandemic recedes. Radio listening has risen sharply during lockdown as people have spent more time at home and the good news is that this behaviour looks set to continue.
Commercial radio has huge reach with 90% of UK adults tuning in each week. Two thirds of them are commercial radio listeners, some 33 million people. Radiocentre client director Lucy Barrett presented research by DRG showing that in April 2021, 37% of commercial radio listeners tuned in for an extra 98 minutes a day more than before the lockdowns. Many expect to carry on working from home for the foreseeable future and the boost to listening is likely to continue.
This creates fantastic opportunities to engage commercial radio listeners with some strong messages. Radiocentre research showed 46`% of listeners said they had saved money during the pandemic and many are expected to dip into these savings to celebrate their new-found freedoms. One promising area is in-car advertising as many people expect to take longer car journeys for holidays and trips, tuning in to commercial radio as they drive. They will be receptive to ads from the leisure, travel, retail and hospitality sectors.
Meanwhile, Radiocentre's head of insight Tara Wilkinson told the Masterclass that people are often inclined to try out new brands after a significant life event such as the lockdown. This helps explain the success of Peloton. Other brands should grasp the moment and get their offer in front of consumers while they are in an optimistic mood as the economy opens up.
In a session on planning and buying a brilliant campaign, Marc Ryan, sales manager at Global Radio, said businesses should have a clear idea about what they are trying to achieve with their campaign – for instance whether they want a short term sales boost or to build brand awareness. They should talk to a station owner who will be able to advise them on the best stations, times and frequency to run their campaigns. They need a strong picture of their target audience and whether they want their campaign to be local, regional or national. Today's radio networks can provide all of these.
Brands can choose traditional ad slots or forge a deeper engagement with a station through sponsorships or branded content partnerships. As Jimmy Young, branded content director for Bauer's Hits Radio Brand Network told the Masterclass: "Branded content creates engaging commercial solutions for clients that bring campaigns to life and illustrate key messages."
Meanwhile, Sean Carnegie, managing director at audio agency Radioville, gave advice to businesses on creating a brilliant radio ad. "When writing your brief, have a well-considered and honest articulation of your proposition – what is your brand's truth? Then leverage that," he said. And he added: "Don't overload your commercial with too many messages, or listeners will come away not remembering any. A radio ad is not a print ad." He advised brands to find ways of connecting emotionally with listeners, rather than just reeling off a list of rational product benefits.
Concluding, Simon Devonshire OBE, one of the UK's top entrepreneurs and former UK Entrepreneur in Residence, said the most important thing for start-ups and small businesses is to attract customers and that radio advertising is an excellent way of achieving this.
"Among my friends and family, listening is the big new thing. Since the pandemic, we have become screen fatigued," he said. "The ears have it."
Following the Backing Brilliant Business Masterclass, Radiocentre has launched a resource hub to help businesses grow with radio advertising. Do visit it here.