Commercial radio working to boost diversity within industry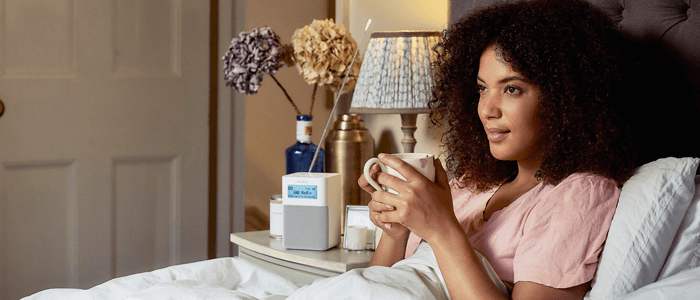 Radiocentre, the industry body for commercial radio in the UK, has welcomed Ofcom's first annual report into diversity and equal opportunities in radio which is published on 13 June and highlights ways in which the sector is addressing the issue.
Ofcom's report set out to provide a comprehensive picture of the radio workforce – for both BBC and commercial radio – and what broadcasters are doing to promote equality and diversity within their organisations.
Broadcasters were required to provide Ofcom with data on the make-up of their organisations. It was mandatory for stations to provide information about the gender, ethnicity and disability status of their employees, while data on age, sexual orientation and religion were voluntary. Only organisations with 20 or more employees were required to respond to the survey.
There is recognition amongst the industry that more can be done to improve diversity, which is why Radiocentre has been working with the entire sector in order to address the issue head on.  In conjunction with the Employers Network for Equality & Inclusion Radiocentre has drawn up a diversity statement (here) for commercial radio. In a submission to the report Radiocentre highlighted the significant diversity of the listenership of commercial radio, as well as diversity of output to cater for this wide-ranging audience.
With over 350 commercial radio stations the industry offers listeners a huge amount of choice, and in recent years there has been significant growth of niche stations which cater to minority audiences. Radiocentre has been working with various partners, including the Creative Diversity Network, Creative Access, the BBC, The Advertising Diversity Task Force, Creative Skillset and the Employers Network for Equality & Inclusion.
Siobhan Kenny, Radiocentre CEO, said: "Commercial radio has huge choice of stations and a diverse audience, so ensuring that we reflect our listeners will ultimately help make better radio. We know we can do more to improve the diversity of radio in the UK, so I look forward to working with industry over the next year to develop this important area. It's not only the right thing to do but also makes sound, commercial sense."
The great news is there are already a host of initiatives in place that are beginning to make a real impact on social mobility and broadening the talent pool within the industry. For example, the newly-launched Young ARIAS awards following on from the success of the ARIAS are designed to recognise, celebrate and nurture under-18 talent working in radio and audio.
Global recently launched the Global Academy, a state-of-the-art school for young people looking to get into broadcasting, while Bauer also has an academy spread over 22 locations around the UK. Projects like these are making a career in broadcasting a real possibility for young people from any walk of life." For more information on diversity in radio see Radiocentre's page here.