Industry News
13 February 2023
Commercial radio reports strongest ever revenues in 2022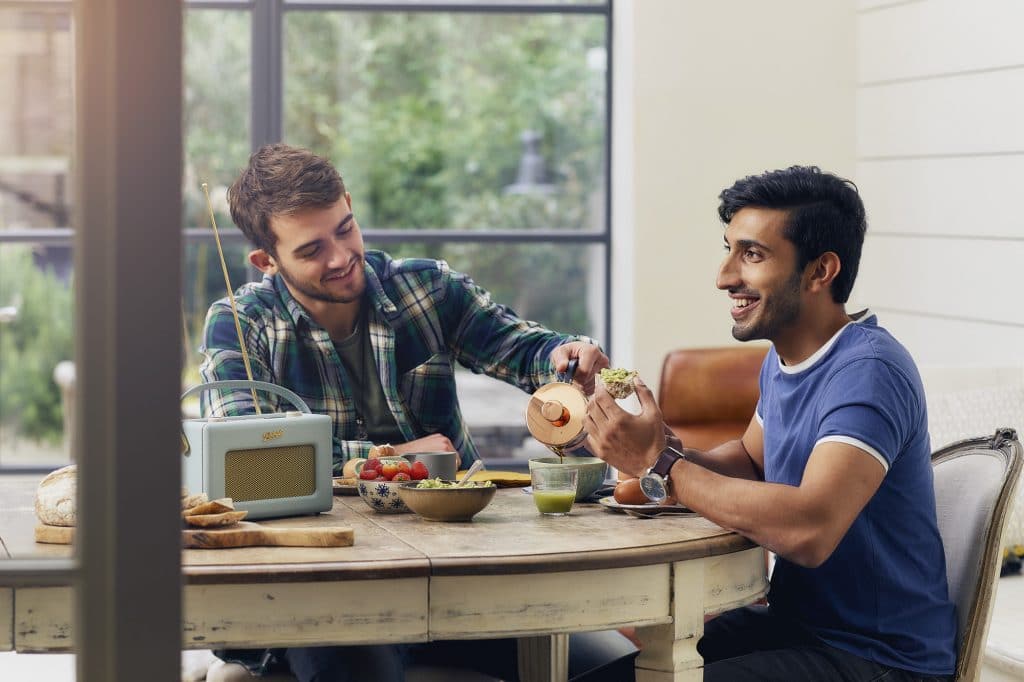 Radiocentre, today (13th February) reports that commercial radio revenue in the UK rose by 2.8% in 2022. The sector generated total advertising revenues of £740 million last year, radio's highest ever total recorded revenue, breaking the previous record of £718.7m set in 2021.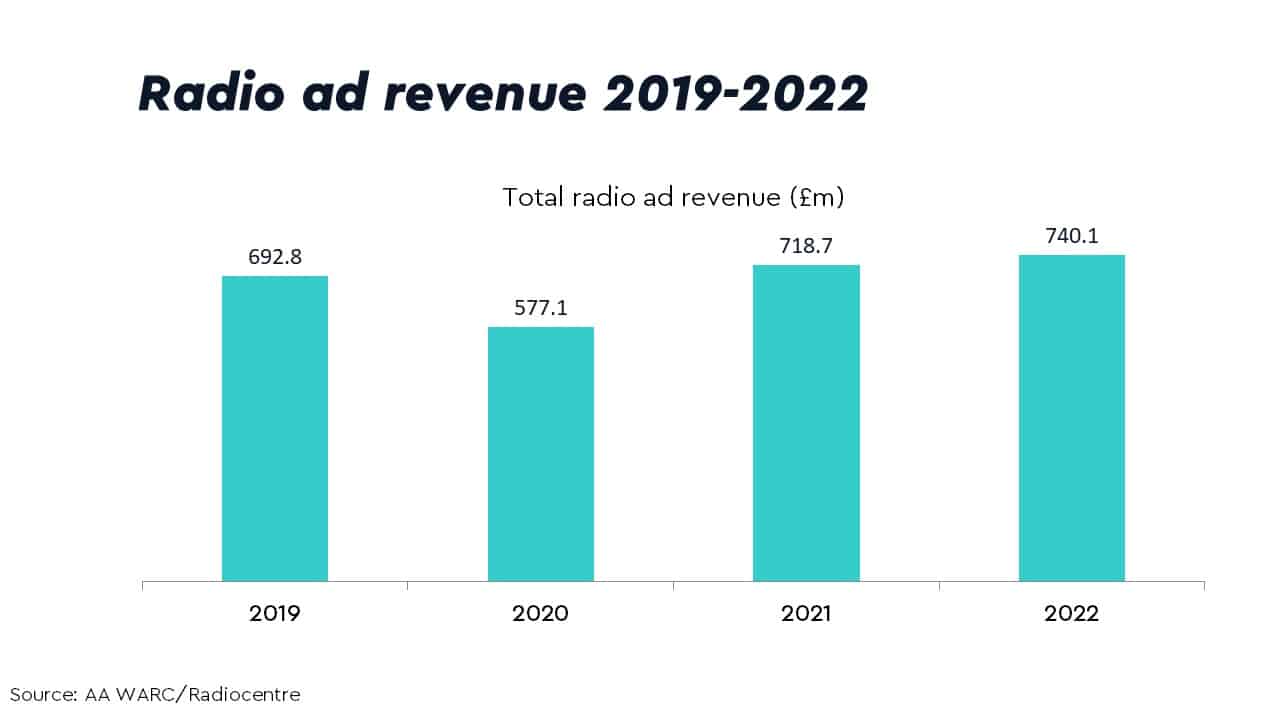 Revenues from branded content and digital platforms fuelled much of the rise, increasing by 11.7% and 6.9% respectively. Sky is now radio's biggest advertiser having increased its spend since 2021 by 9.5% to £19.6m.
In 2022 radio played an important role for retailers in helping to optimise their share of post-pandemic bounce-back in both physical and online shopping. Lidl bolstered its investment in radio by 48.4%, electrical retailer DSG by 35.7% and Boots by 47.8%. Travel brands also used radio to drive their share of the post-pandemic travel boom with Jet2 leading the way, increasing its spend by 67.2% on 2021.
Both sectors made use of radio's agility to turn around campaigns quickly in response to changing circumstances. The flexibility of radio advertising, such as the ability to change messages with ease, makes it the perfect medium to use in economically uncertain times.
This is highlighted in a new Radiocentre report also launched today: 'Radio: an advertiser's friend during a cost-of-living crisis'. The report highlights how, in addition to being the listener's friend, commercial radio can also be a valuable friend to advertisers seeking to support their business during challenging times.
Matt Payton, CEO of Radiocentre, says:
"Radio's performance continues to defy all expectations, even in challenging economic times. As our industry comes together today to celebrate World Radio Day, we are delighted to announce that in another year of recovery, the UK radio industry remains strong achieving record revenues again.

While the cost-of-living crisis is obviously creating some uncertainty, we are optimistic and given that radio is in such a positive place, 2023 looks bright for the medium. As our new report shows, radio is well-suited to help businesses stay in good shape in uncertain times, making it the perfect place for brands to invest".