Byron's 'Buns' claim Aerial Award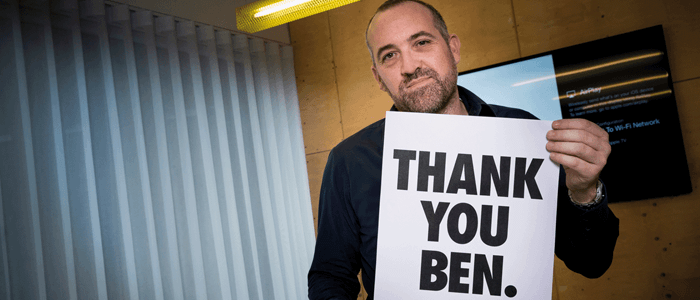 The winner of the latest Aerial Award is MullenLowe London with their 'Buns' spot for Byron. The ad was picked by this month's judge Jon Gledstone, Executive Creative Director and Partner at Mr President. Congratulations to the winning team behind the ad, Creative Ben Williams and Executive creative director Mark Elwood.
Here's what Jon had to say about the winning campaign: "I always say the idea is king, but, in this instance, it is the writing. Or at least the writing is the queen, and she holds power over the king. And the charismatic prince in this somewhat laborious analogy is the great performance of the VO artists." Read the full comments.
If you've worked on a great radio ad, enter here now for your chance to win. Listen below to the winning campaign.