Audience growth drives biggest commercial radio share in 20 years
|
INDUSTRY NEWS Press Releases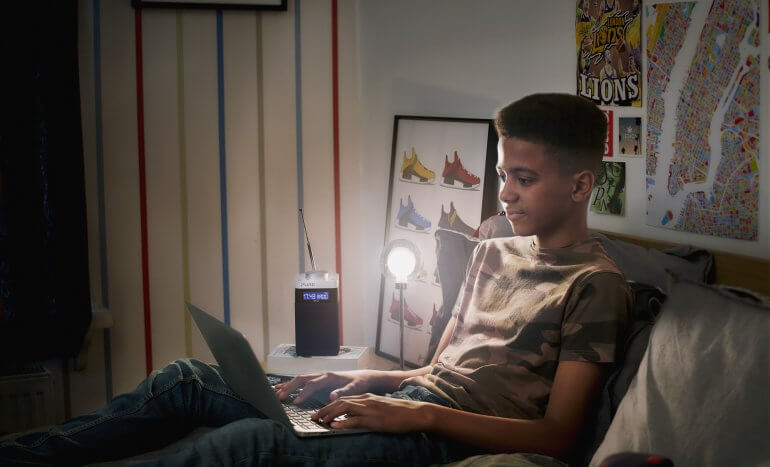 Audience growth has helped commercial radio achieve its biggest share of the market in more than 20 years, with a share of listening hours at 48.1%, up 5.3% year-on-year from 45.7%.
That's according to new figures (Q3 2019) published by RAJAR, the body responsible for measuring radio audiences in the UK.
Following a strong first half of the year, commercial radio has cemented this growth with reach of 35.9m people in the UK every week, up from 35.8m in the same quarter last year. Commercial radio's average weekly hours are now at 13.2, up from 13.1 in Q3 2018.
Across all of radio, the share of listening via connected devices (online and via apps) was up 35.4% year-on-year, from 9.6% to 13%, supported by the rise of smart speakers. Digital listening's overall share (including DAB and digital TVs) rose 8.4% from 52.4% in Q3 2018 to 56.8%, with 65% of the population now tuning in to digital radio every week.
Overall radio listening remains steady with nine out of ten people (88% of the population) tuning in to live radio each week for an average of 20.4 hours.
The new figures follow this week's launch of Radiocentre's new ad campaign with The&Partnership, which calls on advertisers to recognise the strength of radio in a digital tech world.
Siobhan Kenny, Radiocentre Chief Executive, said: "With radio continuing to hold the nation's attention against increasing competition in the news and entertainment sectors, it's great that commercial radio continues to grow audience. This is down to the variety of stations and programming on offer, as well as investment in listening in the digital era. It's a good time for listeners – and a good time for advertisers to look at what radio can do for their brands."