9 out of 10 listen to radio every week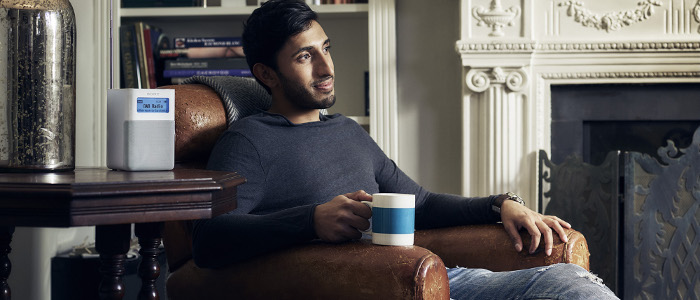 Around 90% of the UK population continue to tune in to their favourite radio stations each week, a trend which has held for over a decade, according to the latest listening figures from RAJAR covering the final quarter of 2017.
There was a significant rise in listening online and in apps, with total hours increasing 13% year on year, a faster growth than any other platform.  This rapid rise can be attributed partly to the uptake in voice activated devices such as the Amazon Echo and Google Home. Radiocentre's research study Getting Vocal presents the opportunities available for the radio and advertising industries with the growth of such devices and found that 77% of Amazon Echo owners use it to listen to the radio.  Greater choice of listening options is also responsible for digital listening nearing the 50% mark.
For the fourth consecutive quarter, commercial radio has recorded a bigger audience than the BBC, with 35.5 million people tuning in weekly during the last three months of 2017.  The gap between BBC and commercial radio's listening hours has also closed, with the BBC's lead down to 8.6% from 9.6% a year ago.
Siobhan Kenny, CEO of Radiocentre said: "The latest RAJAR results are yet another positive sign for our thriving industry. With audiences growing year on year and new technologies bringing in a larger audience, the future looks bright for commercial radio."
You can see the latest RAJAR infographic here.