2020's best Christmas radio ads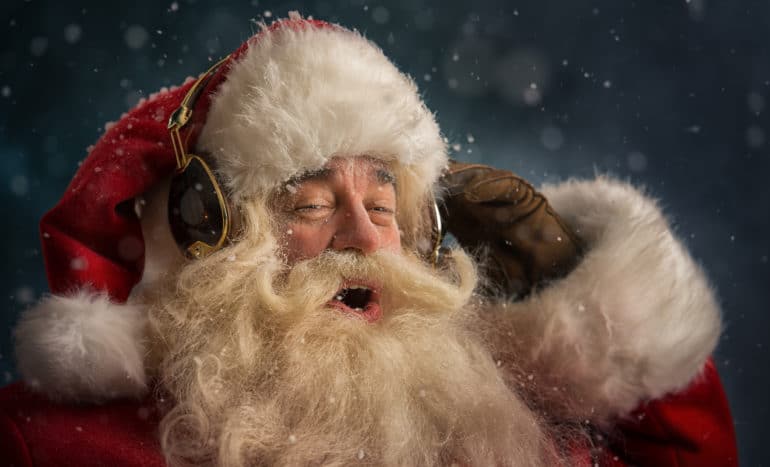 The most wonderful time of the year is here, and boy did we need it in 2020. 'Tis the season for Mariah, Macaulay Culkin and of course, excellent ads.
Given the current climate, many brands have had a challenging time shooting their TV ads, with our screens packed full of animated visuals. Luckily, radio advertisers have faced no such issues – with audio being one of the strongest mediums for delivering creative ads, quickly, with flexible production methods. We've collated some of our favourite festive ads of the 2020 holiday season.
Lidl
The value brand's radio ads tie in with their fun and upbeat TV campaign, which pokes fun at more 'emotional' ads with the familiar plinky plonky piano music. These light-hearted ads grab attention and use humour to their advantage.
M&S
As we know from our previous blog, M&S moved their clothing advertising to exploit the flexibility of digital and radio, using dynamic audio technology to create local tailored radio ads, with location callouts and regional accents as part of a wider drive to turbocharge growth online.
Walkers
Another brand who decided to utilise radio to its full advantage this year is Walkers, who opted not to have a TV campaign but focus on online and radio to promote its seasonal sausage roll flavoured crisps.
Tesco
We all know 2020 has been a tough one, so thank you Tesco for telling the nation that 'there is no naughty list' this year. The supermarket's ads works well alongside their TV and digital spots, using the instantly recognisable beat of Britney. Encouraging listeners to indulge, adding radio to their media mix will reach 38% of those in the moment travelling by car to buy groceries.
Amazon
Although the ad is Black Friday-focused, there is a vibrant festive theme. This is a tongue-in-cheek ad, playing on that annual debate of the contrast between shopping early or last-minute, with the message being about being a 'Christmas hero'. Making the most of the medium, Amazon have also been using consistent audio branding on their radio and TV ads of a doorbell sound, guaranteed to stick in listeners' minds.
Asda
Another supermarket on the list, but we think supermarkets have used radio so strongly this year, taking advantage of commercial radio's cut-through, agility and speed to air. Using consistent voice from their Christmas TV campaign and famous sonic, this ad hits home a very current message about coming together for 2020, informing listeners on how they can help other families have a merrier Christmas this year by donating food in store.
Three
Radio is the perfect medium for this audio led campaign, which creatively describes the dread many have faced in the virtual year of 2020… through the music of carols. 
Pepsi Max
Pepsi Max enlisted UK grime and rap artists Kamakaze and TrueMendous for their Christmas campaign, refreshing their brand and bringing a different modern approach to Christmas advertising.