Women in Radio & Audio panel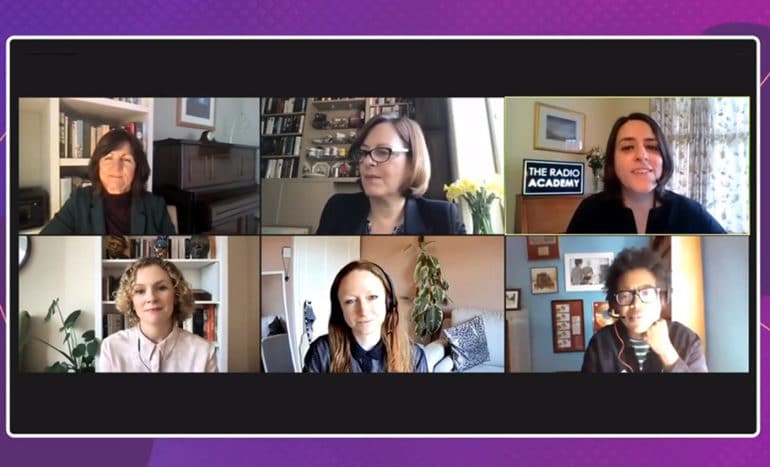 Radiocentre's CEO Siobhan Kenny joined a stellar panel of industry leaders for The Radio Academy's Women in Radio & Audio event.
Hosted by Chair of The Radio Academy, Helen Thomas the panel featured inspiring stories and advice from five leading women in the audio business. Taking place on Wednesday 24th February, the Women in Radio & Audio panel also featured Rebecca Frank, Content Director of KISS Network, Lorna Clarke, Controller of BBC Popular Music, Dame Melanie Dawes, Chief Executive of Ofcom and Ruth Fitzsimons, MD of Podfront UK. The panel shared their own experiences of the industry both as women and leaders. Offering guidance and tips for those working in radio and audio. The panel shared their own personal journeys and also offered insightful and truthful advice. 
Offering her advice to attendees, Siobhan says:
"I have never met a successful person who didn't work really hard to get there. So throw yourself in, but always do the prep work as well."
If you wanted to catch up on this event, Radio Academy members can watch the panel back on the website here.