Why radio stars are the perfect contestants for I'm A Celeb…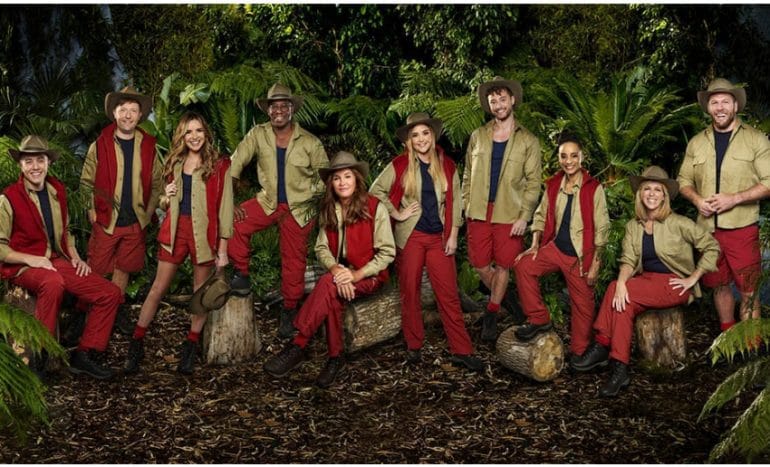 Christmas lights are being turned on, John Lewis has unleashed its heart-warming ad, and of course, 10 famous faces have made their way to the Australian jungle to eat creepy crawlies while two Geordie fellas in matching cargo jackets watch on. 
I'm A Celebrity… Get Me Out Of Here has hit our screens again. Radio has always been a staple source of stars for the show, ever since veteran broadcaster Tony Blackburn took first place in 2002's inaugural series. But this year, nearly half the contestants have a background in radio, with presenters from across the sector vying for the public's affections – and there's a reason for that.
Radio personalities have to light up the airwaves for hours at a time, day in day out, with nothing more than their… well, personalities. So when the nation's biggest reality TV show is on the hunt for entertaining figures, radio is an obvious place to start. Heading into the jungle this year are Ian Wright, Kate Garraway, Roman Kemp and Adele Roberts, all of whom represent different areas of radio. Ian's known for his football punditry, Kate a mid-morning delight on Smooth Radio, Adele a friend for the Early Morning Crew on BBC Radio 1 and Roman the face of one of the biggest breakfast shows in the UK with Capital. 
There's no doubt that radio stars will be entertaining the camp as well as the nation each night for the next three weeks, because on radio you can't rely on anything other than your personality, compassion and warmth. But radio presenters shouldn't just be fodder for Ant, Dec and ITV's producers – they should also be recognised as a huge opportunity by brands too.
Radio and its presenters create a connection and engagement with its listeners that very few mediums can emulate. There's a trust, respect and bond that goes beyond visuals. We feel personally attached to our favourite radio stations, and there's a comfort in switching the dial or asking Alexa to play them. Radio is proven to make you happy, and that's largely down to the presenters we love to hear from. It's a platform that brands should want to be a part of. A place their ads are not only safe, they are unscrollable and unblockable.  
Radio is both fantastically intimate and yet part of a shared experience at the same time. It's the closeness listeners feel they have to their favourite presenters, while still being able to talk to their mates and colleagues about the latest thing they heard on the radio. 
Notably, nobody on this year's series is famous for being famous – even Caitlyn Jenner was an Olympic athlete before she moved into reality television. Research from the European Commission has confirmed that radio is the most trusted medium in Europe. Endorsements like that are a comfort blanket to consumers disillusioned with Likes and influencers. 
As some of radio's biggest stars pivot away from your radio station and onto the telly over the next few weeks, advertisers will be reminded how much the British public loves their broadcasting personalities. Whoever wins, I like to think radio will be the real King or Queen of the Jungle in 2019.