UK radio celebrates World Radio Day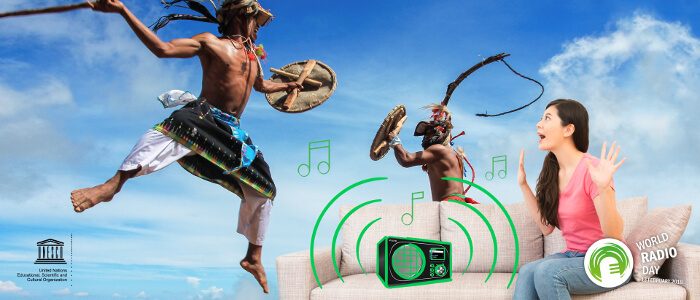 Britain's commercial radio industry is pleased to support World Radio Day on Tuesday 13 February 2018.
World Radio Day is an initiative by UNESCO and was first observed in 2012 as a day to remember the unique power of radio to touch lives and bring people together across every corner of the globe. It provides an opportunity to increase awareness of the value of high quality, distinctive broadcasting from both public and commercial radio, as well as their economic and cultural contribution.  This year the theme for World Radio Day is Radio and Sports.
Commercial radio remains the destination of choice for 36 million listeners each week and continues to deliver a high level of public value. Action Stations, Radiocentre's report into the public value of commercial radio, revealed that commercial radio stations broadcast an average of 13 hours 15 minutes of public service content every week.  Stations provide 25 news and sport bulletins each day on average.
Radiocentre CEO Siobhan Kenny says: "World Radio Day is a great initiative that highlights the value of radio. Radiocentre and its members understand the important role radio plays in delivering news and sports bulletins to listeners throughout the day.  This significant public value should not be underestimated."