Tuning In Cardiff announced for January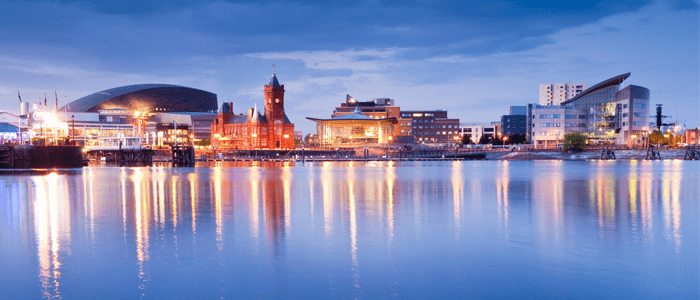 Radiocentre, the industry body for UK commercial radio, will host its next conference in Cardiff. The location has been chosen to attract delegates from Wales and the Southwest. Tuning In Cardiff will take place on Tuesday 16th January at the St David's Hotel, bringing together Radiocentre members, agencies and clients for a morning session.
The event will provide radio stations, agencies and advertisers in Wales and the South West of England the chance to hear about the latest trends and opportunities in the rapidly evolving world of radio and audio.
Insights into the latest audio technology and voice activated devices, new research on the value of commercial radio news and discussion of the economic and public value of commercial radio will all be included in the line-up.
Radiocentre's most recent conference took place in Birmingham in September and was headlined by Mayor of the West Midlands Andy Street and popstar Jamelia. Following the success of that sold-out event the Radiocentre team are happy to bring Tuning In to the Welsh capital.
Radiocentre CEO Siobhan Kenny says, "With the current success of commercial radio across the UK there has never been a more important time to travel the country and hear directly from those behind this success. Tuning In Cardiff follows visits to Manchester, Edinburgh and Birmingham and we look forward to sharing the latest news, research and innovations from across the industry."
2017 has seen commercial radio celebrate a record number of listeners, record ad revenues and new research has revealed that listeners trust radio above any other medium for their news. There are currently 50 licensed commercial radio stations broadcasting across Wales – 30 national and 20 local – with a combined audience of over 1.6 million listeners (62.5% of the local population).
The full speaker line-up will be announced shortly.