Tuning In Automotive: how radio advertising can help brands get motoring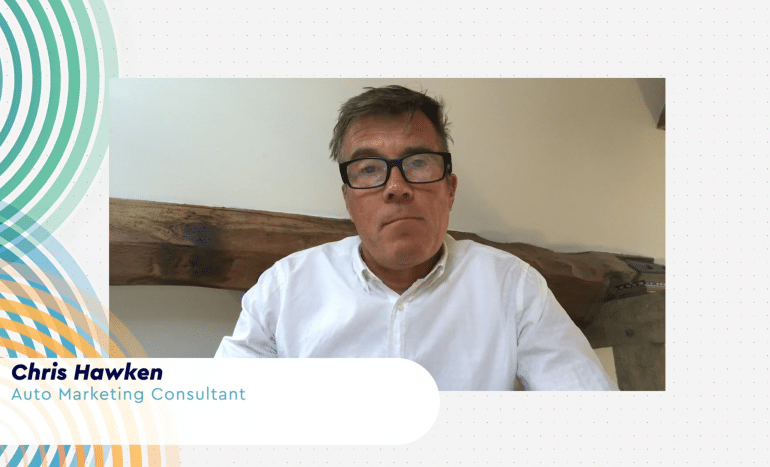 Tuning In Automotive, Radiocentre's specialist livestream event for the motor sector, explored the industry's response to the coronavirus pandemic, and how radio can help get auto brands motoring, with a lineup including experts from the worlds of both motors and media.
Lucy Barrett, client director at Radiocentre, introduced the session with an overview of the audio market, highlighting that 89% of the population tune into radio every week, with 36 million adults listening to commercial radio for 13 hours each on average. And, since lockdown, 38% of the commercial radio audience are spending more time listening than previously.
Chris Hawken, former marketing director of Skoda, Hyundai and Vauxhall, and now an automotive marketing consultant, detailed how the car market has been affected by COVID-19. Despite new car sales falling 97% in April, and 89% in May, he said there is room for optimism: "What is positive is that there's an awful lot of pent up demand, and showrooms are now all open for business."
Despite the challenges to the industry, Hawken said: "In terms of opportunities there are plenty – 9 million people are furloughed and saving money, and over £15 billion has been paid off in debt as people save on lunches, shopping, and holidays."
The industry's greater flexibility and shift to online sales models, people looking to buy a car to avoid public transport, and the move towards electric and hybrid vehicles also provide opportunities. Hawken's advice to motors marketers?
"Take advantage now, capitalise on today's optimism. There's plenty of pent up demand… As more and more people get back into their cars, make sure you include radio advertising in your schedules if it's right for your target group."
Hawken was followed by Global's Creative Director, Jo McCrostie, with a presentation on how creative tone can be used to connect with the right audience while attitudes shift as we come out of lockdown. She explored three mindsets of car buyers: back burners who have put off purchases, switchers, who have moved from public transport to cars, and deal chasers, those looking for offers.
Here's @global's Creative Director @jomccrostie exploring how auto brands can best communicate with a post-lockdown audience #TuningIn pic.twitter.com/1SJKDmUo03

— Radiocentre (@Radiocentre) June 30, 2020
Mark Barber, Radiocentre's planning director, considered radio's role in driving business for automotive companies. He said: "Recessions create unique conditions that allow smart marketers to disrupt category norms." Brands that continue to invest in advertising boost their excess share of voice, especially with radio advertising: "For many categories a budget spent on radio buys a much higher share of voice than in other media."
Barber showed how radio can boost cut-through for motors campaigns when it's part of the advertisers' media mix – increasing ad awareness by 71%. He also highlighted its power as a responsive medium – providing a 35% average uplift in browsing online for motors brands. Most powerfully, perhaps, radio delivers the highest ROI of any medium for motors brands – providing a £6 return for every £1 spent.
Due to the prevalence of finance packages in the motors sector, advertising Terms & Conditions (Ts&Cs) are a big issue for marketers. Judith Spilsbury, head of training and special projects at Radiocentre, looked at ways of making them more effective in a category where they are typically 60% longer than in others: "The main finding is that when Ts&Cs become too long, important information gets lost."
She outlined how two-thirds of FCA-regulated motors ads include Ts&Cs that aren't needed, and pointed marketers to the radiocentre.org website to view the FCA Industry Guidance published for the motors sector earlier this year: "It's about respecting FCA rules, maintaining clear, fair and not misleading principles, getting Ts&Cs to work in the radio space and cutting out those that aren't needed. But most of all, it's about providing listeners with clear and easily understood information."
Spilsbury highlighted this with an example of a motors ad that featured 40 words of Ts&Cs when only nine were required, pointing marketers towards a highly effective way of boosting the impact of their radio ads.
Hits Radio Breakfast presenter and music artist Fleur East joined Hits Radio Programming Director Paul Gerrard in conversation, discussing everything from how the coronavirus crisis has affected the normal workday as a radio presenter to how branded content can also connect with listeners, through events, competitions, and more.
Followed by a solid montage of @bauermedia branded content clips featuring a whole range of automotive brands. Now considering buying a car… #TuningIn pic.twitter.com/O278qfHbuC

— RadioToday Live (@RadioTodayLive) June 30, 2020
The morning was wrapped up by Radiocentre's Insight Manager Kamilah Kamara, with a presentation on the importance of effective audio branding, with examples of Autoglass, We Buy Any Car and more showing how automotive brands can benefit from recognisable and consistent audio assets.
Kamilah Kamara now explores how consistent audio branding can benefit auto brands #TuningIn pic.twitter.com/osyztLilke

— Radiocentre (@Radiocentre) June 30, 2020