This week at Radiocentre: 23rd March 2018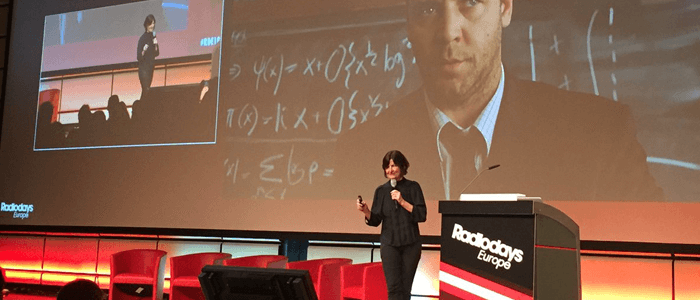 This week we went global, well continental at least, as we headed to Vienna for Radiodays Europe. As well as Planning Director Mark Barber presenting our brand new research study Re-evaluating Media to a packed out room, Chief Executive Siobhan Kenny also spoke at the opening session alongside Bob Shennan and other industry leaders. Discussing how collaboration can help deliver strong business benefits for the whole industry, we stated how 'our goal is to make Radio Audio Week the must attend event that Edinburgh is for the TV industry'. You can see further details here.
Other stand-out sessions included Ralph Van Dijk going head to head with two reluctant marketers from Red Bull and KFC, Stuart Mays showcasing the innovative work that Global are doing and how can we forget Midge Ure talking about radio, Band Aid and of course signing Vienna in… Vienna.
Alongside presenting and eating goulash, we also chatted to some of audio's biggest names for the brand new episode of The See Radio Differently Podcast. Reasons To Be Cheerful presenters Ed Miliband and Geoff Lloyd talk about their first trip together, Siobhan Kenny and Bob Shennan discuss industry collaboration, Absolute Radio's Paul Sylvester plunges us in to the inner workings of the station and radio futurologist James Cridland looks at radio's, you guessed it, future. You can listen to the episode here.
We get up to a lot at Radiocentre, but as we're not Snapchatting our way through life, the best way to keep up is through this blog. Just excuse the absence of rainbow vomit filters and puppy ears.