This month's Aerial Award winner announced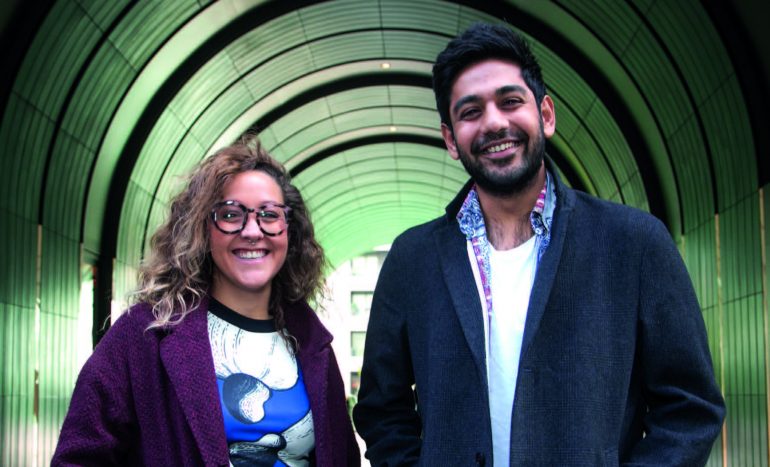 Nicholas Hulley and Nadja Lossgott, Executive Creative Directors at Abbott Mead Vickers BBDO chose 'Back to uni' for Argos as this month's Aerial Award winner, a monthly celebration of the best of British radio advertising and the people who make it happen.
Congratulations to Sophia Kossoki and Rohit Tharakan, the creative team from The & Partnership who are behind the ad. Here's what Nicholas and Nadja had to say:
"Of all those shortlisted it was the freshest, simplest and most evocative. It starts with a self-aware point: that there is something worse than interrupting your playlist with an ad for a £5 can opener. Potentially, this is a triggering gambit. But the droll delivery and the well-written escalation of an even-worse case scenario – of not having a £5 can opener at all – pulls the conceit off.
This ad also uses its 30 seconds very well. Radio can be a self-indulgent medium but this packs in enough escalation to get the point across without trying to do so much that it becomes overwhelming. As a result, by the end, while you are very much aware of £5 can openers and other uni essentials from Argos, you are not resentful that your playlist was interrupted. So, well done."
Our Head of Creative Development Clare Milner had this to say of the winner: 
"Student life is rich comic territory and in this spot, Argos takes full advantage. Here the retailer reminds students to stock up at Argos for their kitchen essentials, in this case a £5 can-opener. Retail ads – especially ones geared towards cash-conscious undergrads – are always going to focus on price. Here the script manages to integrate price and product in a memorable way that is both relevant to the situation and funny.
The image of someone vigorously stabbing a can of beans with a knife, only to cover him/her-self with red sauce as a flat mate arrives is pure Fresh Meat. A script can really benefit from a distinctive phrase and here 'jab it and jab it and jab it' is brilliantly delivered by an overly sincere voice over. First Class degree with honours for creatives Sophia Kossoki and Rohit Tharakan from The &Partnership this month."
Listen to the winning work below:

We also asked Nicholas and Nadja to tell us what their favourite radio ad of all time would be:
"Our favourite radio campaign is Bud Light's Real men of Genius. The quality of the writing and the perfect background track and vocals that went with it meant no pictures were ever necessary, and every execution just got better every time. At our old agency we all used to gather around the computer listening to them, and would quote them to each other."
If you've worked on a great radio ad, enter free here for your chance to win, and read Nicholas and Nadja's tips on advertising on radio here.