This month's Aerial Award winner announced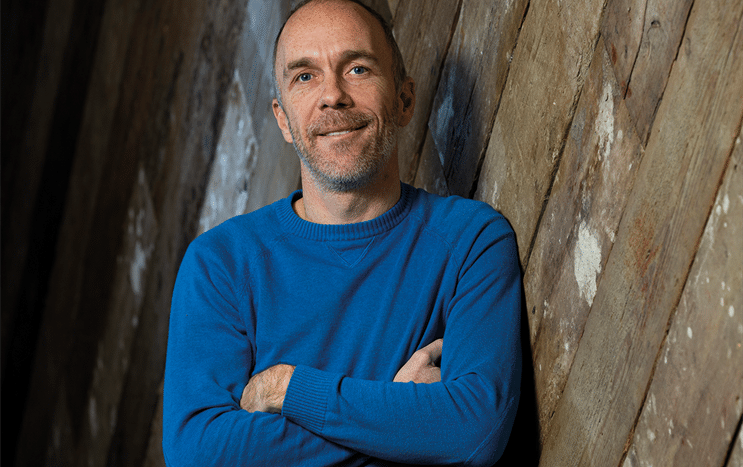 Mike Sutherland, Executive Creative Director, Adam&Eve/DDB chooses 'Meat the German Boss' for GDK as this month's winner of the Aerial Awards, a monthly celebration of the best of British radio advertising and the people who make it happen.
Congratulations to Chris Watson, the creative from The Leith Company who is behind the ad. Here's what Mike had to say about the winner:
"We have a thing at Adam & Eve called a 'Dafuq'. Essentially, a 'Dafuq' is an idea that's so leftfield it's totally bonkers… but totally brilliant.
And we try our hardest to put a 'Dafuq' idea on the table in every client presentation.
Well, this month's winning ad is certainly worthy of a 'Dafuq'.
I've heard lots of radio spots advertising this sort of thing before. And to be honest, almost all of them sound exactly the same. They're all saying the same thing in the same way.
But I've never heard it done like this before. So, hats off to the creative minds behind it. It's a rap song. A rap song about doner kebabs. A rap song about German doner kebabs. Seriously 'DAFUQ?' It's bonkers. It's funny. It's well written. It stands out a mile. And that's why it's this month's Aerial Awards winner."
Our Head of Creative Development Clare Milner had this to say of the winner:
"At a time when healthy resolutions and diet advertising are the norm, this GDK radio ad-song is a welcome winner. It's also testament to the power of well-crafted brand songs to create cut-through and be remembered."
Listen to the award winning work below:
We asked Mike to tell us his favourite radio ad of all time, he chose the Amerada Gas- Stoat commercial saying "This ad cracks me up. I love how simple it is. It nails the product message in a in a very, very funny way."
You can hear Mike's favourite radio ad of all time below:
If you've worked on a great radio ad, enter free here for your chance to win, and read Mike's tips on advertising on radio here.