The Young Audio Awards partner with mental health charity YoungMinds to launch new category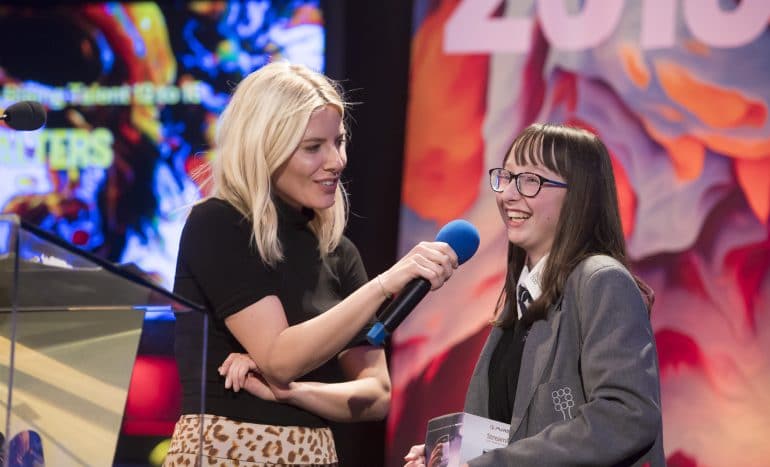 The Young Audio Awards, the national awards for 8- to 18-year-olds with a passion for creating audio, are back for another year and are open for entries.
The awards, run by Radiocentre, give recognition to young people with a talent for producing audio content and are supported by both BBC and commercial radio. Winners are offered a chance to host their own show on a national radio station, along with mentorship, masterclass events and state-of-the-art audio recording equipment.
Following a rollercoaster two years, it is apt that the new category My Year in Audio has been created with mental health support charity for young people YoungMinds, where under 18s across the UK are being asked to use phones, tablets or microphones to record their thoughts about the last two years. The aim is to encourage young people to talk about their feelings and emotions during this stressful time. Entries could be about the things that have helped young people cope in challenging times, advice for others or lessons learnt during the pandemic. The audio entry could be in the form of a podcast or radio show, an interview, a piece of poetry or more. Audio can be used in any form, as long as it shows creativity, honesty and expression.
We have some news…. The Young Audio Awards are back and entries open TOMORROW!

We're once again on the hunt for the next generation of audio superstars. You have until mid-February to enter (for free) and you can find out more here: https://t.co/dRQ7oA1Zo9 pic.twitter.com/DbniCg7Qg8

— Young Audio Awards (@YoungAudioAward) December 14, 2021
Teachers and schools will have access to a free assembly video featuring some of radio's biggest stars explaining everything about the awards and how to enter, along with classroom resources to help students record their audio entries at school. These can be downloaded at YoungAudioAwards.co.uk from the first week of January.
Other categories include BBC Sounds Rising Talent Award, Arqiva Award for Technical Excellence, Achievement within the Community, School Radio Station of the Year, Most Innovative Team – Sponsored by Broadcast Bionics and Best Podcast with Acast. Last year's Young Audio Awards ceremony was watched by over 4,000 people live on YouTube, featuring stars including Greg James, Clara Amfo, Fleur East and Rylan. Past winners have been given a link to the audio sector, with prizes like shows on national radio station Fun Kids, masterclass events with radio presenters and producers, new recording equipment and being invited to an event at parliament.
The awards are run by the industry body for commercial radio Radiocentre, with support from partners Acast, Arqiva, BBC Sounds, Broadcast Bionics, Fun Kids, KISS and BBC Young Reporter. The 2021 Young Audio Awards will be supported with a national radio campaign, live social media masterclass sessions from radio presenters and a comical launch video
Radiocentre's CEO Ian Moss said: "We're excited to once again shine a spotlight on the next generation of audio talent and provide under 18s with a taste of our amazing industry. We also hope that by teaming up with the brilliant team at YoungMinds, young people across the UK can use the intimacy of audio to creatively express their thoughts and feelings, following a turbulent few years."
Tom Madders, Director of Campaigns at mental health charity YoungMinds said: "We are delighted to be launching the 'My Year in Audio with YoungMinds' awards category this year to encourage young people to talk about how they got through the pandemic.
"Many young people have told us that they have struggled during the past year as they lost their coping mechanisms, their daily routine and had to deal with social isolation and fear about the future. Sharing how you coped or giving advice to other young people is a really powerful reminder to anyone listening that you are not alone with your mental health and it's okay to reach out for support if you need it.
"If you have a keen interest in audio and are aged 8-18, we can't wait to hear your entry!"
Rebecca Frank, KISS Content Director: "Here at KISS we're so excited to support the search for more amazing young talent with the return of the Young Audio Awards. We know how important it is to open doors for young people from all backgrounds and can't wait to give the next generation of broadcasting stars a platform to launch their career."
Jonathan Wall, Controller of BBC Sounds, said: "I'm really pleased we're part of the Young Audio Awards again which help to support brilliant new talent with a passion for radio and podcasts, just as we are with our BBC Sounds Audio Lab programme. We know how tough the pandemic has been for many young people and the importance of supporting mental wellbeing, so it's great that this year the awards are demonstrating the power of audio by encouraging people to share their experiences."
It's free to enter the awards at YoungAudioAwards.co.uk. The entry process closes for entries in mid-February.