Clare Milner
12 August 2016
The irresistible rise of digital audio and the creative opportunity for advertisers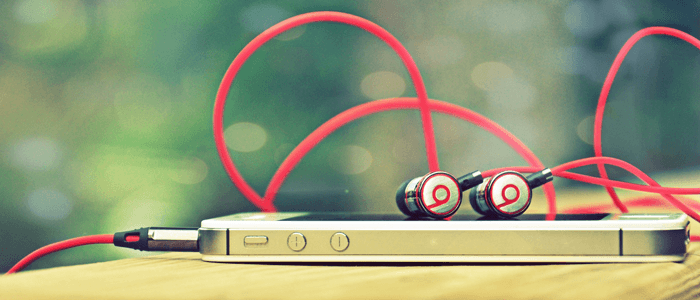 Given that 19.4 million people in the UK now listen to audio through digital platforms, digital audio (which covers internet radio, music streaming services and podcasts ) has placed itself firmly on the media map. The IAB's recent 'Sound Investment' seminar featured seven speakers from agencies, media owners and production houses sharing their expertise about the impact and opportunity of this relatively new offering.
Terence Newnham from Global and Matthew Rouse at Mindshare gave compelling proof for the relevance of investment in the context of trading platforms,  Global's DAX and WPP owned  Xaxis . Having spoken to Blue Hive recently about the virtues of radio for car brands, it was interesting to hear Matthew's case study on the proven effectiveness of digital audio for Ford. Digital audio can boast impressive efficiency of targeting which is great news for advertisers and agencies under pressure to deliver short-term accountability.
Digital audio represents a great logical argument for increased investment, but as compelling as this argument is, as Flora Williams, of Dentsu Aegis stressed, radio's real power is one of emotional connection. The opportunity (and the challenge) of digital audio is a creative one. Kathleen Moroney of Red Apple Creative and Steve Dunlop from audio tech start up A Million Ads both gave great insight into how digital audio is set to evolve in a creative context.
65% of digital audio is heard through headphones. As Kathleen Moroney took the stage, her voice gave suddenly gave way to surround sound, replicating the solitary experience of in-ear listening, startlingly different from the communal buzz of traditional radio. Her session was a personal and powerful demonstration of the value of authenticity in audio. People are inherently individual and her message was that brands can afford to be vulnerable, to connect with listeners on a human level – a sentiment that echoes Alain de Botton's observation at this year's Radiocentre conference. Kathleen's demonstration bought home the intimacy of the digital listening experience. Advertisers should be mindful of this if they are to succeed in this space.
Steve Dunlop's take on creativity came from a different and very practical perspective. Last year he founded the company A Million Ads which seeks to exploit the potential for personalisation within radio. Personalisation is a buzzword elsewhere in the industry, but Steve is the first to realise it in an audio context. He demonstrated the potential for personalised audio ads: using data to develop individualised ads in terms of person and place and the implications of this: because we can do this, does this mean we should? My sense is that other channels (especially silent, digital ones) use personalisation to earn a level of intimacy with consumers. Radio already has this intimacy. Time, and trial will tell but I'm excited to see how this sort of innovation will evolve.
After four years sitting on IAB's Audio Council, Radiocentre are proud to see this level of debate and innovation around digital audio and the commercial and creative opportunities it represents. There is an undeniable appetite for audio branding from advertisers and Radiocentre looks forward to seeing how this develops in terms of investment and creative execution.