Sponsors announced for Young Audio Awards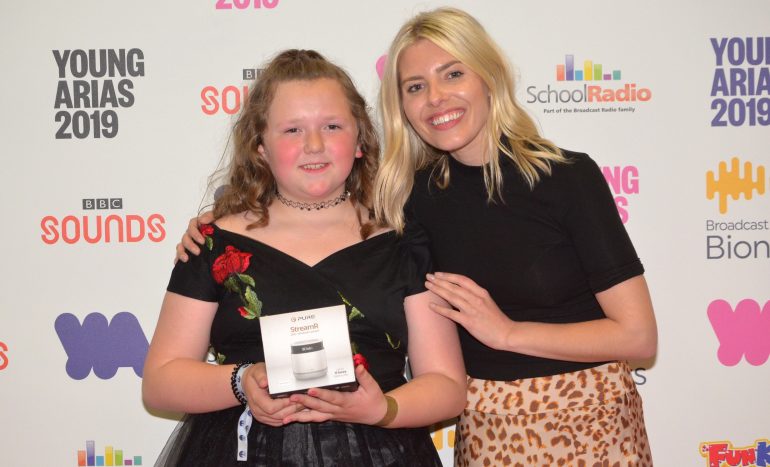 The Young Audio Awards, the awards for 8-18 year olds and schools who love creating audio, are now open for entries. The initiative, which is promoted across BBC and commercial radio, recognise the best young talent from across the UK.
The awards aim to bring talented youngsters from all backgrounds into the audio industry by providing unique opportunities for them to build on their skills, celebrate their talent and make connections in the industry. The 2020 awards will be supported by Arqiva, BBC Sounds, Broadcast Bionics, Fun Kids, Schoolradio.com and Young Reporter.
As the UK population spend increasingly more time listening, the awards are to encourage younger generations to think about the industry as a career. In the UK Radio reaches 90% of adults every week and the rise in the popularity of podcasts has seen the medium's reach grow to 16% over the last decade.
2019's winners and nominees received prizes provided from sponsors such as brand new radio equipment, studio tours, masterclass sessions and a show on national station Fun Kids.
Radiocentre's Head of Marketing George Butler said:
"The awards simply wouldn't happen without the support of our partners. We're excited to team up with Arqiva, BBC Sounds, Broadcast Bionics, Fun Kids, Schoolradio.com and Young Reporter, to put on an even bigger awards event and provide winners with money can't buy prizes."
Arqiva's Head of Commercial Radio, Richard Johnston said: "The radio industry is a vibrant place with lots of opportunities to build a career. From presenting to producing, and even engineering, there's a place for everyone in radio. We were proud to be among the supporters of last year's inaugural awards, and to have handed out the Technical Excellence Award, and are really looking forward to the 2020 event."
James Purnell, Director, BBC Radio & Education, said:
"We want to encourage young people from across the UK to take part and show us what brilliant and captivating audio content they can create. These awards are a launch pad for future stars and I'm delighted that we have joined forces with the commercial radio sector once again to shine a light on some incredibly talented and passionate young people."
Kirsten Smith Business Development Manager at Broadcast Bionics said: "We've been delighted to provide an Axia console and Wide Orbit Automation for Radio system for 2019 winner Radio Roundhay and it's an exciting time right now, as they've just recently been commissioned and are ready for the young people to use. It's incredibly inspirational to be amongst the Roundhay team who are so enthusiastic about radio and understand that producing great content has real currency with their peers. We like to be philanthropic at Bionics, and are serious about supporting our winners, so Roundhay will be putting up with us for a little longer yet, if they'll have us! Working with the Roundhay Radio is a real pleasure and we're looking forward to creating new partnerships with future Young Audio Award winners."
Matt Deegan, station Manager, at Fun Kids said: "The Young Audio Awards are a great way to support the amazing work children and young people are doing in front of, and behind the mic. As the UK's children's radio station, Fun Kids is excited about rewarding the effort they put into their audio projects, and look forward to hearing the winners on our station next year."
Schools Radio's Commercial Director, Liam Burke said: "We have been helping schools to launch their School Radio stations for more than 15 years and are delighted that there is finally an event that showcases the fantastic content that young broadcasters are creating. The Young Audio Awards are a fantastic way for budding broadcasters to showcase their talent. Last year, the standards set by the inaugural event were astounding but I am sure that this years will be even better and we are very proud to support the event and look forward to hearing what the finalists come up with next!"