Siobhan Kenny receives MBE at Buckingham Palace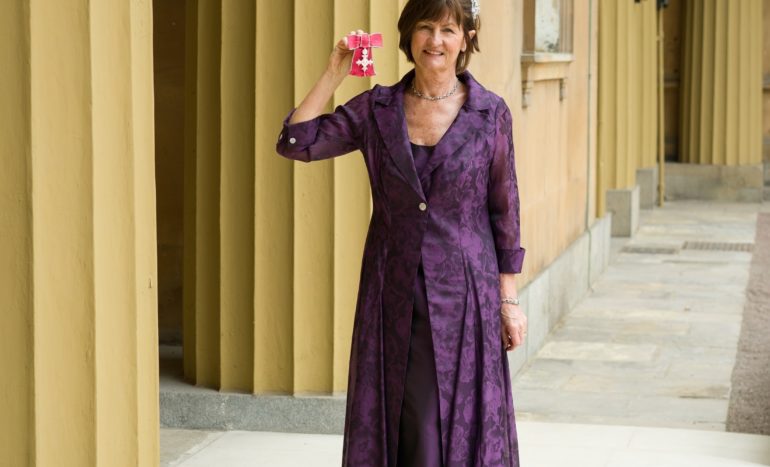 Former Radicoentre CEO Siobhan Kenny yesterday received an MBE from the Duke of Cambridge at Buckingham Palace.
Siobhan received the award following a seven-year tenure as CEO of Radiocentre, where she supported the industry through a period of significant change and one that has also seen record growth.
Siobhan's tenure at Radiocentre saw her bring together the RAB (Radio Advertising Bureau), which oversaw commercial radio trade marketing and Radio Advertising Clearance Centre Radio which clears scripts under the BCAP code, under the Radiocentre brand alongside its policy offering. She also developed a clear policy statement, help launch the Young Audio Awards and oversee a series of joint radio masterclasses aimed at boosting diversity, in conjunction with Creative Access. The MBE was fittingly handed out by the Duke of Cambridge, who has been a part of the Mental Health Minute over the last five years – a project Siobhan was involved in the creation of.
The MBE also recognised Siobhan's other career highlights from her time at Number 10 Downing Street, DCMS, Disney and Harper Collins.
Siobhan said: "I am honoured to have received this award on behalf of the team at Radiocentre, especially because the Duke and Duchess of Cambridge have supported the Mental Health Minute from the start. To me it is especially important recognition of the social purpose of the organsiation. So in addition to lobbying for proper regulation and marketing the medium of radio, setting up the Young Audio Awards to encourage future generations to the wonderful world of audio, is a legacy I am especially proud of."
Congratulations to Siobhan for this fantastic achievement.