Industry News
1 July 2023
Securing the golden age of radio in the streaming era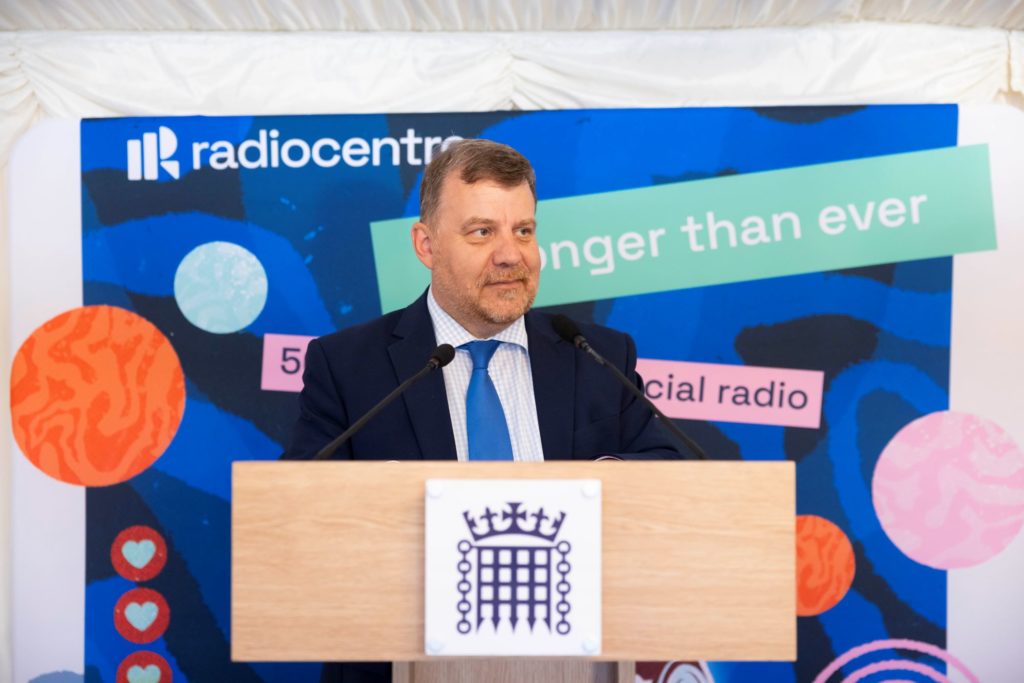 The article below was written for Politics Home.
Before I became an MP, I spent much of my career working in commercial radio. In my time I did everything from reporting and reading the news, to launching new radio stations and running major national networks like Smooth Radio.
Building these businesses from the ground up was a great experience. It also gave me real insight into the value of radio in people's lives, providing them with news, information, entertainment and companionship.
It's tempting to look back on that period in the 1990s and 2000s as the halcyon days of radio. But in truth, as we approach 50 years since the launch of UK commercial radio it is probably more accurate to say that the real golden age of radio and audio is happening right now.
Audiences now have access more radio stations than ever, including hundreds of UK broadcast services and thousands more online. Additionally, there has been rapid growth in podcasts and on-demand audio. While investments by commercial radio have enabled it to develop real alternatives to BBC services, reaching record audiences, with the success of music stations like Capital, Heart and Hits Radio, news services like LBC and Times Radio, as well as specialist stations from Boom Radio for the over 60s to Fun Kids for the under 10s.
But as with other areas of the economy, developments in technology are ushering in big changes. Most notably the way people listen to radio is shifting fast. In the past four years the amount of listening to UK radio stations over the internet has more than doubled. As a result, around a quarter of listening to live radio now takes place online or on smart speakers. This creates great opportunities but also presents risks for the future.
These devices generally provide an easy and convenient way for listeners to find their favourite radio stations. However, this isn't guaranteed as the access to radio on these platforms is controlled by US tech giants, which are not subject to any ground rules or obligations to continue to provide UK radio to listeners for free.
Given the value of radio, especially in providing trusted news, it is important we ensure that this can continue, no matter how anyone chooses to listen. I know that the government and my colleagues in parliament recognise the crucial role played by radio and understand the need to support the sector, so it can continue to operate without interference.
The proposed new Media Bill does just that. Provisions in this draft legislation will guarantee access to licensed UK radio stations into the future. This is very welcome, although at this stage the clauses only cover live radio, so there is scope for legislation to be improved further by taking a more forward-looking approach thereby ensuring catch-up and online services offered by UK radio broadcasters are available too. Access to audience information is also key both for commercial radio and the BBC.
The UK radio industry is united on this crucial issue and understandably it has received strong cross-party support. As the draft Media Bill is scrutinised – and expected to be introduced formally in the autumn – parliamentarians have an important role to play in guaranteeing that the future of our world-class radio and audio industry goes from strength to strength.
Andy Carter is chair of the Media APPG & Commercial Radio APPG.