Royal Bank of Scotland are the latest Aerial Award winners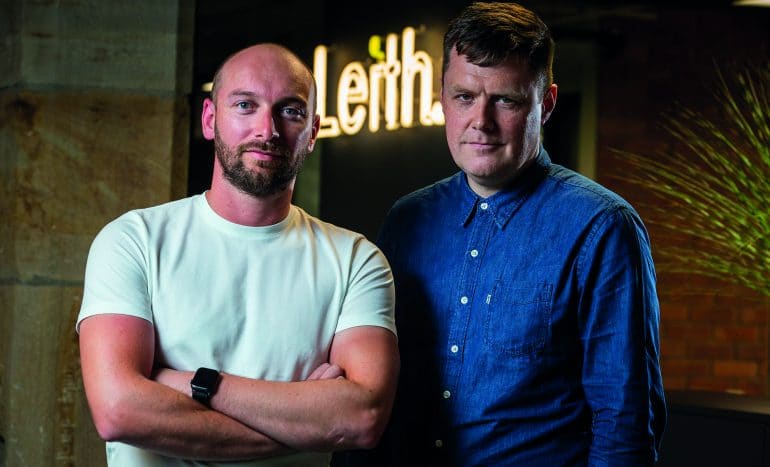 Russell Schaller, executive creative director at Cheil London chooses The Royal Bank of Scotland's 'Jack' as this month's winner of the Aerial Awards, a monthly celebration of the best of British radio advertising and the people who make it happen.
Troy Farnworth and Phil Evans, creative directors at Leith Agency are the minds behind the ad. Judge Russell Schaller had great things to say about the ad:
"It features some great casting – the voice really grabbed and drew me in. It also sets the scene beautifully. I felt like I was listening to a story beside the fireplace. On top of this, the writing was well-crafted and tonally on point for the brand, light and witty without trying too hard to raise a smile or make the audience laugh.
The insight was sweet in terms of identifying that lovely feeling you get when you're in control, because we've all experienced that little ripple of joy when we're playing around with our new favourite app, and the ad makes the benefits clear in terms of the product and improved customer experience.
And it concludes with a nice closer in the way that the 'Who's a clever boy, eh?' remark ties back effortlessly to the 'dreaming dogs' line."
Radiocentre's Head of Creative Development Clare Bowen had this to say about the winner:
"Hearing from your bank can be enough to make you run a mile. Not so with this ad. 'Jack' injects all the lovability of a cuddly animal brand into a practical financial product, giving RBS a warm, friendly glow. Post-financial crisis, banking brands have had to work hard to restore trust with consumers. Given its rigorous regulation and reputation for trust, radio is well placed to deliver on this.
The team at Leith have done an excellent job of using the intimacy of radio to gently inform about their client's mobile services without chewing the listener's ear off. Good boy Jack indeed. (And Troy and Phil, too)."
Listen to the winning work below, and if you've worked on a great radio ad, enter free here for your chance to win.