Re-evaluating Media on the Road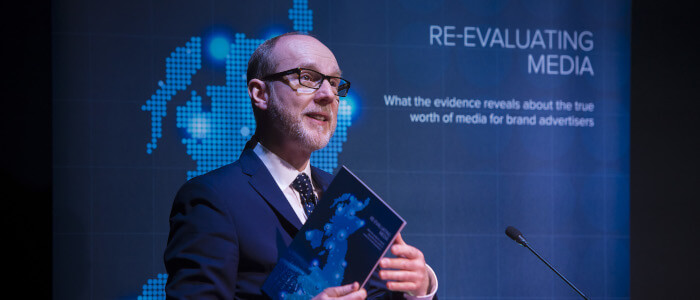 Radiocentre has taken Re-evaluating Media on the road, with a pitstop in Manchester the latest in a tour to bring the research to agencies around the UK and beyond… 
Radiocentre has just come back from Manchester where the team presented Re-evaluating Media to a 70-strong audience of agencies and radio sales teams at King Street Townhouse, hot on the heels of recent trips including Leeds, London and Vienna.
The research has now been presented to agencies up and down the UK including Amplifi, Blue449, Radioworks, the7stars, Goodstuff and VCCP, with many more in the pipeline. It has also been presented to Mediacom and Amplifi in Leeds, at RadioDays Europe in Vienna and at Media 360 in Brighton.
Re-evaluating Media, conducted by marketing analytics specialists Ebiquity, explores the value of media for brand advertising. Based on the biggest-ever analysis of published UK media research from over 75 industry sources combined with in-depth interviews with over 100 senior advertiser and agency media decision makers, Re-evaluating Media delivers the most balanced perspective to date on the value of individual media for brand building.
The research has struck a chord with thought-leaders in the industry, not least Marketing Week's Mark Ritson, who wrote his entire column about the research when it launched, praising its comprehensive and rigorous methodology as well as how well the report exposed the true disparity between marketer perceptions about the performance of different media channels. The column described Re-evaluating Media as "a huge effort and one that provides an up-to-date and highly detailed view of the current British media environment".
Following its launch, Re-evaluating Media continued to be directly referenced in a host of blogs and op-eds from contributors at Talon, Ebiquity, Bauer Media, 4A's, Kontra, and journalists including Dominic Mills and Ellen Hammett. The research has also been frequently referenced by other industry bodies including Thinkbox, NewsWorks and Magnetic.
Mark Barber, Planning Director at Radiocentre, said: "Re-evaluating Media is the first study of its kind, so it's no surprise that it has created an industry-wide debate about media efficacy. We've already brought the study to 14 different locations around the UK, as well as presenting it at Radiodays Europe in Vienna – stay tuned for a leg of our agency tour near you."
Next up, Re-evaluating Media will be taken to the Media Research Summit in London and be presented to MediaCom Manchester in July.
If you are interested in having the Radiocentre team present Re-evaluating Media to your agency, please contact mark.barber@radiocentre.org.