Radio's robustness in a competitive audio environment – WorldDAB General Assembly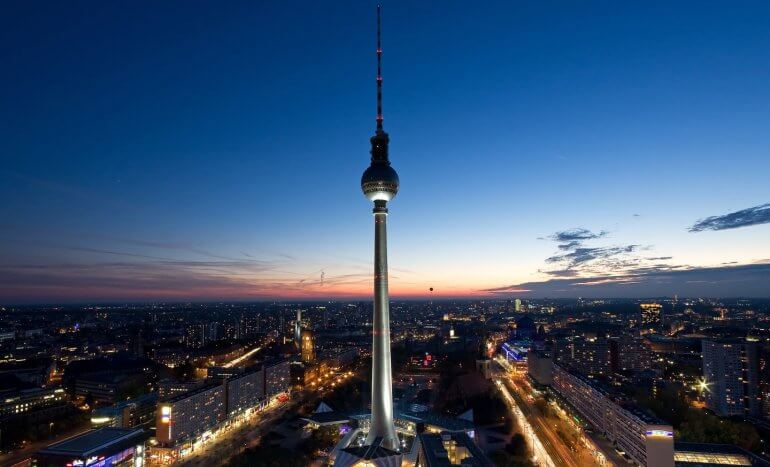 Radiocentre's Chief Executive Siobhan Kenny joined experts from around the world this week at the WorldDAB General Assembly in Berlin, to discuss radio's continuing success in a rapidly changing world.
Siobhan spoke at the opening session alongside Michael Oschmann, CEO of Muller Media in Germany, Nicolas Curien from CSA in France and Joan Warner, CEO of Commercial Radio Australia. She discussed recent developments in the UK including record revenues and audiences, high-profile moves in the sector and Global's buccaneering entry into the out-of-home world. The rise of national brands and brand extensions on DAB are giving audiences and advertisers much more choice – making radio and audio a very exciting place to be.
A key part of Radiocentre's strategy is to remind advertisers of the brand-building power of radio. Radiocentre and Ebiquity's ground-breaking 2018 study Re-evaluating Media examined how advertisers and agencies make decisions and the motivations which lead them to those conclusions. One of the key attributes of radio is the level of trust listeners have in radio brands, something which becomes increasingly important in an era of concerns about brand safety and fake news. The industry isn't complacent meaning that collaboration and innovation are more important than ever.
The key decision makers' summit on day two of the summit featured opening remarks from Patrick Hannon, President of WorldDAB and Heike Raab, Deputy Minister of the Interior, Rhineland-Palatinate and concluded with Siobhan Kenny and Bob Shennan, Director of BBC Radio, in conversation with Helwin Lesch of Bayerischer Rundfunk.
The importance of a multiplatform approach with DAB forming an integral part of the mix was one of the key themes of the session. Siobhan noted that collaboration is more imperative in a digital world, and that the UK radio industry has some fine examples in Radioplayer, DRUK, RAJAR audience measurement and the build out of DAB coverage.  
The car industry in particular only sits up and takes notice if the radio sector can approach them and speak with one voice. Bob Shennan called Radioplayer's pioneering in-car work a path-finder for the industry. Equally, Radioplayer took the lead in negotiating radio's place in Amazon's voice-activated universe, a significant step in the medium's continued technological evolution. While all of these positive moves are to be celebrated, challenges of course remain, especially with younger audiences listening for fewer hours.   
Bob Shennan finished by speaking about the recent launch of BBC Sounds, and how radio needs to innovate, collaborate and offer more choice by fine-tuning its offer to audiences and staying ahead of the game.